No Obligation!
Get a Disney Cruise Line Reservation Quote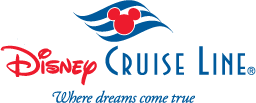 Dates for 2016 Holiday cruises: Click Here for details on these sailings.



Just make your Disney Cruise Line reservation with Dreams Unlimited Travel and receive shipboard credits up to to spend on your Disney Cruise!
Click Here for Details
Already have a Disney Cruise Line reservation booked?
If you booked your DCL reservation within the last 30 days,
Email us
to see if we can save you money or apply a Shipboard Credit! *Deposit paid. Not paid in full.
Other Restrictions Apply