DREAMS UNLIMITED TRAVEL PERSONAL SERVICES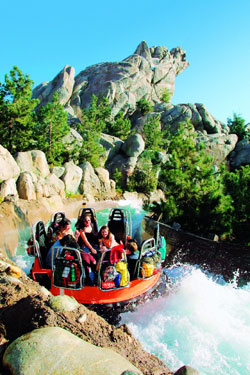 Dreams Unlimited Travel has created one of the most unique services available for those planning a trip to the Walt Disney World Resort in Orlando, FL, the Disneyland® Resort in Anahiem, California, or aboard the Disney Cruise Line.
The process begins by making your Walt Disney World Resort reservations with Dreams Unlimited. Once confirmed, you will be assigned your personal Vacation Planning Consultant, and the planning process begins. By answering our on-line questionnaire, you'll be giving your advisor critical information about how you would like to spend your time on vacation, who will be traveling with you, and any special needs you may have.
You will be able to review your reservation details, and an overview of your itinerary on line in our Customers Only area. You will also be able to ask questions, and get advice from your Vacation Planning Consultant.
Dreams Unlimited Travel will also take charge of making your priority seating arrangements at select Walt Disney World restaurants. And, if that's not enough, every 45 days between the time you book with Dreams, and the time you depart on your vacation, we'll review your reservation to see if there are any special offers or discounts that were not available when you first made your reservation.
10 days before departing on your vacation, you will receive your detailed itinerary, which will provide you with all the information you'll need to have a great vacation! For convenience, an overview itinerary will also be included. Your itinerary will include a detailed approach to experiencing the best that Walt Disney World has to offer, along with some special tips and extras created by our staff of 32 Vacation Planning Consultants. It's like no other service on the web!
To get your Dreams started, fill out our ON-LINE reservation form here!