Great deals and discounts on Orlando hotels near Walt Disney World
In order to ensure that only the highest quality of hotels are offered on our site, our team routinely inspects these properties. While we look at many factors when considering what hotels to feature, ultimately we use a very simple but effective measuring stick in evaluating our hotel partners: would we let our families stay there? If we can honestly answer 'YES' to that question, then the hotel is worthy of being represented here.
Book your hotel reservation with us and we'll make your dinner reservations!
That's right! You tell us where and when you want to eat, and we'll take care of the rest!


ORLANDO HOTELS NEAR DISNEY WORLD
We look for hotels that offer excellent guest service, clean and comfortable accommodations, close proximity to major attractions, and of course, a competitive price. You can stay at any of these hotels and be sure that seasoned professionals have reviewed and researched them first.
Sheraton Vistana Villages Resort Villas
Enjoy the perfect family retreat in our condo-style one and two-bedroom accommodations in a beautiful setting with all the amenities you expect at the finest resort right here in the heart of Central Florida's best theme parks, shops, restaurants, and golf courses. Experience separate bedrooms, living and dining areas, fully equipped kitchens or kitchenette's, complimentary in-room Wi-Fi, free parking, and even more to guarantee the greatest family vacation.
Buena Vista Suites - Lake Buena Vista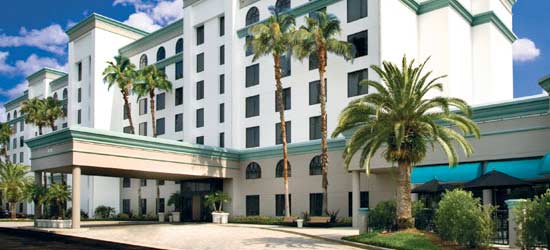 -

Lake Buena Vista




When you stay at Buena Vista Suites you also get two room suites with complimentary full American breakfast buffet and scheduled shuttle to Walt Disney World Theme Parks and an evening shuttle to Downtown Disney.

Walt Disney World Swan & Dolphin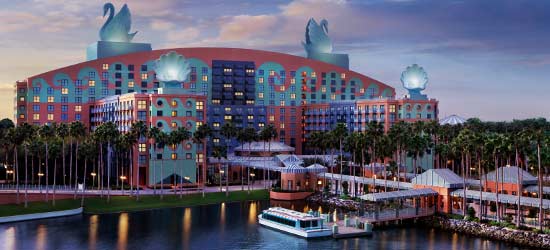 Walt Disney World Swan & Dolphin
The Walt Disney World Swan and Dolphin is located in the heart of Walt Disney World. These award winning resorts are located between Epcot and Disney's Hollywood Studios with Disney's Magic Kingdom and Animal Kingdom theme parks close by.
*Discount for Teacher / Education Support Staff, US Government Employee/Military and Nurses. Based on hotel availability and not all dates are available. Other great discounts offered to Annual Passholders, AAA/AARP and Entertainment Book members.
Sheraton Vistana Resort Villas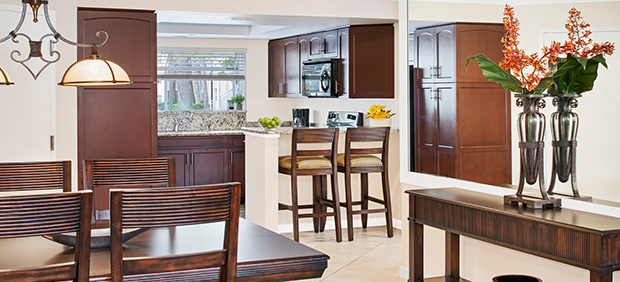 Sheraton Vistana Resort Villas
Offering 135 acres of lush tropical landscaping, refreshing swimming pools and the comfort of condo-style one and two-bedroom villas, this makes the Sheraton Vistana Resort Villas the best family vacation resort. Enjoy the many onsite activities and family fun or explore nearby attractions, shops, restaurants, and golf courses. Relax and unwind in spacious villas designed to accommodate all vacationers whether it's with lots of family or just for two. All villas feature fully equipped kitchens or well-equipped kitchenettes, full size washer and dryers, separate bedrooms, living and dining areas, unlimited free in-room Wi-Fi, and more!
Dreams Villas of Orlando
4-bedroom/3 bathroom villas sleeps up to 10 people. Fully equipped and beautifully appointed each villa includes FREE Wireless High Speed Internet, televisions in each bedroom, over 50 Disney DVDís, crib/pack-n-play, complimentary membership to Sam's Discount Shopping Club plus much, much, more!!
CLICK HERE TO SEE WHAT PAST GUESTS HAVE SAID ABOUT OUR VILLAS
*7 night minimum required. 4-Bedroom Villas from $99/night (plus tax). 1-877-VILLA-01 (877-845-5201)