2023 & 2024 Disneyland Vacation Packages, Tickets and Room Reservations
Select this option if you are looking for an all-inclusive Disneyland stay with theme park admission. This option will also allow you to add Disney Genie+, airport transfers, and vacation insurance.
Select this option if you want to book a Disneyland Resort Hotel room only without theme park admission or if you are requesting one of the discounts currently offered for Magic Key Cardholders, Disney Visa Cardholders, Military, etc.
DISNEYLAND TICKETS
There's so much to see and do at the Disneyland Resort - including two Disney theme parks filled with magic, plus all the dining, shopping and entertainment opportunities in the Downtown Disney District.
Special Southern California Resident Ticket Offer
Don't miss this golden opportunity! For a limited time, SoCal residents can visit the Disneyland Resort theme parks for just $73 per day with the purchase of a special 3-day, 1-park per day ticket for admission on weekdays only, subject to park reservation availability.
Kick off the new year by visiting Disneyland Park and Disney California Adventure Park! Enjoy the excitement at the Lunar New Year celebration and the Disney California Adventure Food & Wine Festival, ride favorite attractions, watch dazzling nighttime spectaculars and more!
Southern California residents, get tickets now to take advantage of this special limited-time offer. Then, visit 3 times on weekdays only, from January 2 through May 25, 2023—subject to theme park reservation availability.
Special Southern California Resident Ticket at a Glance
3-Day, 1-Park Per Day Ticket – $219 ($73/Day)
Admission on Weekdays Only
Park Reservations Required
Park Hopper Ticket upgrade and Disney Genie+ service can be added for additional fees at the time of ticket purchase.
Before buying your tickets, be sure park reservations are available for the dates you want to visit.
Important Details
Offer valid only for Southern California residents within ZIP codes 90000- 93599 and Northern Baja California residents within ZIP codes 21000-22999; proof of eligible residency, including valid government-issued photo ID, is required for purchase and admission.
Tickets expire May 25, 2023, and are not valid before January 2, 2023. Tickets may be used on nonconsecutive days.
Tickets are valid on weekdays only and subject to blockout dates of every Saturday and Sunday.
The following blockout dates apply in 2023: January 7, 8, 14, 15, 21, 22, 28, 29; February 4, 5, 11, 12, 18, 19, 25, 26; March 4, 5, 11, 12, 18, 19, 25, 26; April 1, 2, 8, 9, 15, 16, 22, 23, 29, 30; May 6, 7, 13, 14, 20 and 21.
Each day of use constitutes one full day of use.
Eligible residents may purchase up to 5 tickets per day with a valid ID.
Tickets are nonrefundable, may not be sold or transferred for commercial use and exclude activities and events separately priced.
Offer may not be combined with other ticket discounts or promotions. Subject to restrictions and change or cancellation without notice. Sales may be paused from time to time or terminated at any time.
For Guests (ages 3 and older) to enter a park, both a theme park reservation and a valid ticket for the same park on the same date is required. Theme park reservations are limited and subject to availability. Parks, attractions, restaurants, experiences, services and offerings may be modified, limited in availability, and subject to restrictions, and change or cancellation without notice. Park admission and offerings are not guaranteed.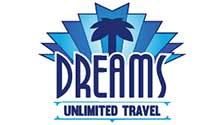 Have questions about our service? CLICK HERE