Disney's Paradise Pier Hotel

1717 Disneyland Drive
Anaheim, CA 92802
Phone: (714) 999-0990

Dining | Rooms | Recreation | Amenities
The heyday of California beachfront boardwalks is at the heart of this hotel!
With its beautifully appointed rooms, the seashore touches will carry you on a wave of relaxtion, all the way up to the whimsical waterslide and rooftop pool, all in one convenient tower overlooking Disney California Adventure.
Disney's Paradise Pier Hotel is a short stroll to Downtown Disney, Disneyland Park, and Disney California Adventure.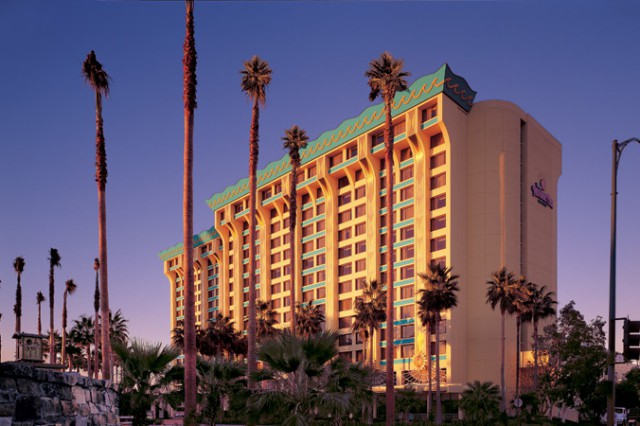 Disney's Paradise Pier Hotel features dining that continues the California seaside theme of the hotel, including breakfast, lunch and dinner options.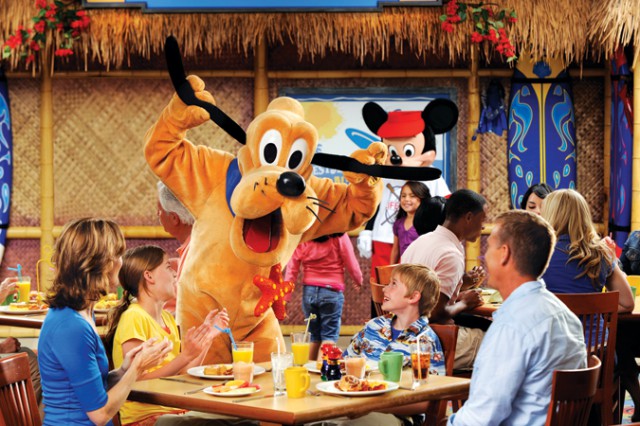 Each morning Disney's PCH Grill hosts Surf's Up! Breakfast with Mickey & Friends. The buffet breakfast includes photo opportunities and fun activities with your favorite Disney Characters. In the evening, the PCH Grill's Beachside Bonfire Buffet serves Califoria-inspired dishes with fresh, light and seasonal flavors.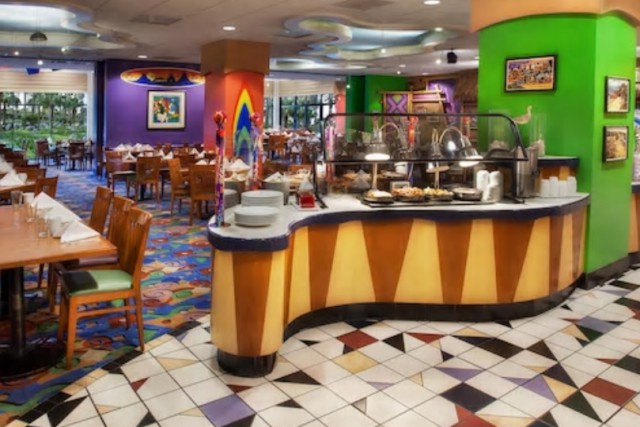 You can hang ten with a cocktail or light meal at the laidback Surfside Lounge located next to the hotel lobby.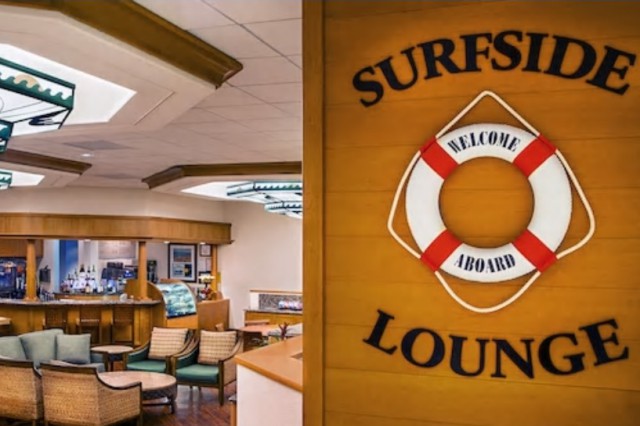 Located on the rooftop pool deck, you can take in some rays at The Sand Bar while enjoying specialty drinks, hot dogs, sandwiches and snacks.
In-room dining is also available and nearby Downtown Disney offers numerous dining options.

At Disney's Paradise Pier Hotel, you'll stay in rooms that reflect the casual yet elegant beachfront pavilion hotels of the early 1920s. Sand-and-surf-themed furnishings and decor, elegant park-influenced artwork and all the modern amenities you would expect from a Disney Resort hotel make this a perfect fit for families looking for a whimsical yet restful stay.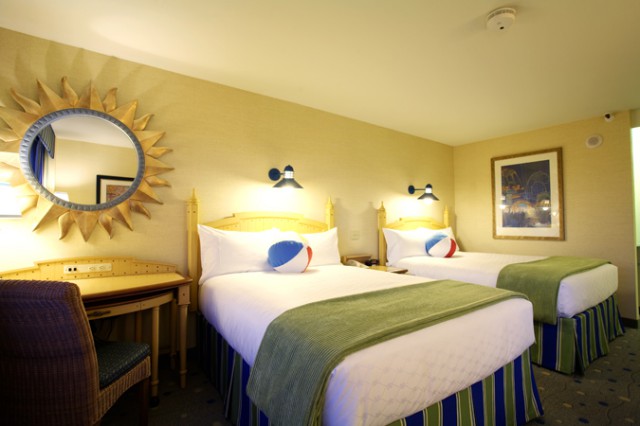 Disney's Paradise Pier Hotel offers 481 guest rooms in a single tower, including many that provide a spectacular view of Disney California Adventure, pools or the surrounding cityscape. Standard rooms can accomodate up to five guests, with sizes ranging from 350 to 400 square feet. In addition, there are 9 Junior Suites and 5 Master Suites.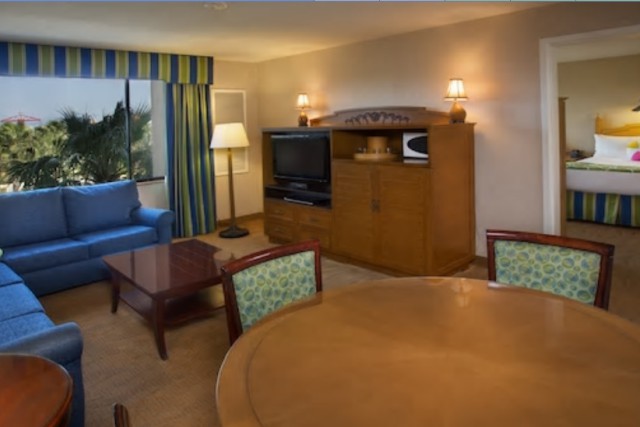 Most rooms include a desk, high-speed internet, ice bucket, satellite television, hair dryer, dual line phone with voice mail, alarm clock, interior corridor access, vanity area, air conditioning & heater, iron & ironing board, shower & bathtub combo, coffee maker, shampoo & conditioner, hand & body lotion, triple sheets, mini-refrigerator, and in-room safe.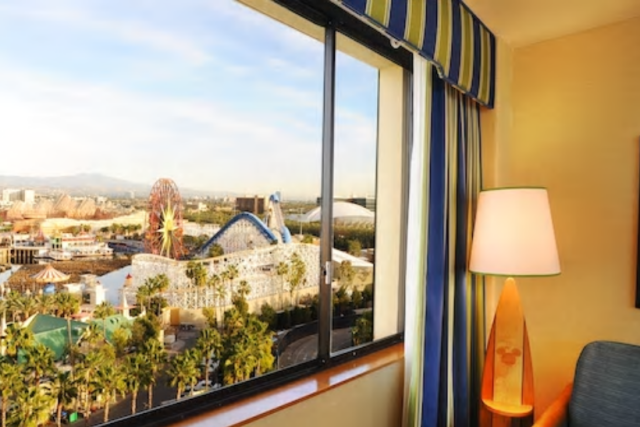 All Disney's Paradise Pier Hotel guest rooms are non-smoking and there are 12 rooms that accomodate guests with disabilities.

Paradise Pier Hotel Recreation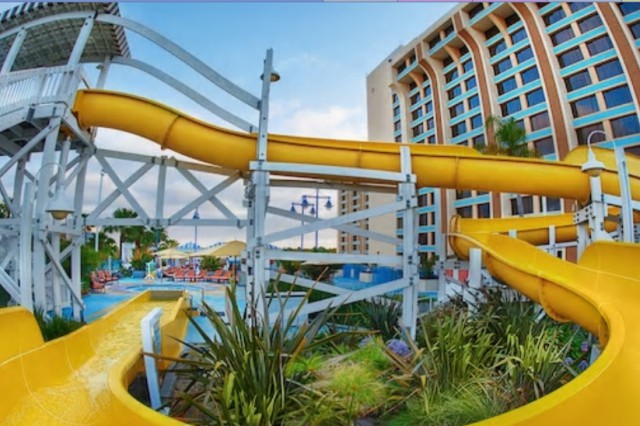 Make a splash, cool off or catch some rays on the panoramic rooftop pool deck. The whole family can enjoy a dip in the Paradise Pool or a fast-paced, twisting plunge down the California Streamin' waterslide. Younger guests can make a splash in the Children's Pool, while adults in need of a little rest and relaxation can lounge in the Paradise Spa whirlpool. Poolside cabana suites are available for an additional fee that will make this rooftop destination even more delightful.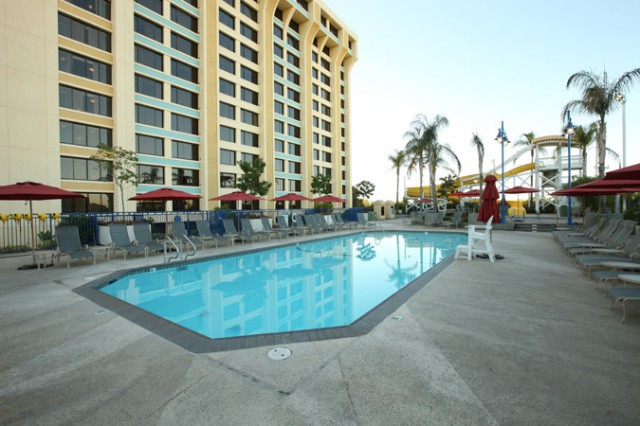 On select nights, view Disneyland Park fireworks from the rooftop pooldeck, while the music and dialogue from the show are broadcast to the deck.
Enjoy the latest and greatest video games at Flounder's Fun 'n' Games arcade, tucked in the hallway between the lobby and the parking lot area.
On select evenings, guests can enjoy special screenings of popular Disney films. The viewing areas open 30 minutes before the show and guests are encouraged to bring refreshments (no glass containers).
Each morning, guests of the Disneyland Resort Hotels can take a 2-mile Power Walk Through Disney California Adventure before it opens to the public. The power walk begins at 6:00am and guests should sign up in advance at the Guest Services desk. The minimum age to participate is 14 and guests under 17 must be accompanied by a guardian. Athletic shoes are required and stroller & cameras are prohibited.
Stay fit while on vacation with high-tech work-out machines at the Mickey's Beach Fitness Center located on the second floor. Treadmills, bicycles, ellipticals, stair climbers, free weights and with machines are available to guests seeking exercise while on vacation.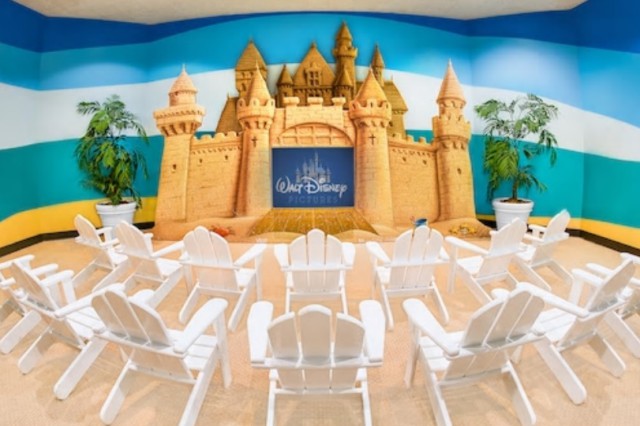 From the comfort of a cozy beach chair, watch classic Disney films at the Paradise Theater, a seashore-themed screening room designed for kids. Entertainment is presented continuously on a sandcastle television throughout the day.

Located off the main lobby across from the Surfside Lounge, Mickey in Paradise offers a treasure trove of California keepsakes, Disney gifts and essential sundries.
A 24-hour ATM is located on the first floor across from Paradise Theater. Other banking, such as exchanging foreign currencies, is available at the Front Desk in the main lobby.
Get the job done with a 24-hour Business Center that includes self-service office equipment, leaving more time for family fun. Located on the second floor, the Business Center offers computer, internet and printing services. Computers with internet are available for $0.50 per minute (10-minute minimum) and printing is $1.00 per page for black & white or $1.50 per page for color.
Keep your clothes clean with a conveniet, budget-friendly Laundry Room. The 24-hour facility is located on the second floor, next to Mickey's Beach Fitness Center. Only credit and debit cards are accepted as payment for washers, dryers and soap vending machines. Dry Cleaning is also available Monday through Saturday. Laundry bags and price lists are located on guests room closets. Items picked up from rooms by 8:00am are delivered the following day. Same day dry cleaning service is available at Bell Services.
The Guests Services Desk can help make your Disneyland Resort vacation worry-free. The desk is open 7:00am to 9:00pm daily for assistance with: daily newsapers, reservations (dining, activities and child care), directions, group and meeting information, itinerary planning, lost children, lost and found, maps and park information, medical supplies (ECV, wheelchairs), printing of boarding passes, Southern California information (tours, shopping and dining), special amenities (flowers, gifts and more), and transporation information & booking.
Disney's Paradise Pier Hotel guests that are visiting Disneyland Park or Disney California Adventure are eligible for an Extra Magic Hour. Each day of your stay, visit one of the theme parks an hour before the park opens to the general public. A valid theme park ticket and active hotel room key is required. Typically Extra Magic Hour is availble at Disneyland Park on Tuesdays, Thursdays and Saturdays. Visit Disney California Adventure an hour early on Mondays, Wednesdays, Fridays and Sundays.
Guests of Disney's Paradise Pier Hotel can leave their Disneyland Park or Disney California Adventure purchases at the store and pick them at later at the hotel. During the transaction, let the retail clerk know you'd like Merchandise Delivery and complimentary arrangements will be made. The merchandise can be picked up at the Bell Services desk after 7:00am the next day.
Parking is available for hotel guests for an additional fee. The cost for self-parking is $20 per night (per vehicle) and valet service is $30 per night (per vehicle).
Complimentary WiFi is available in guest rooms and many public areas, including the main lobby and pool deck.