Adventures by Disney Articles
Adventures by Disney Discount Offers!!
LIMITED TIME OFFER!!

Get up to a $1,300 Early Booking Discount on 2023 Adventures! If you make your Adventures by Disney reservation with Dreams Unlimited Travel, you'll get up to a $1,300 Early Booking Discount in addition to the Early Booking discount offered from Adventures by Disney! Click HERE for more information.

Click here for a no-obligation quote!
Adventures by Disney is returning to three of Europe's most iconic rivers for the 2024 travel season! With 22 river cruise departures planned, Adventures by Disney guests will once again experience the unparalleled beauty of European landscapes and vibrant culture with sailings on the Rhine River, the Danube River, and the Seine River. Each itinerary will offer Disney's signature storytelling with the convenience of hassle-free travel and attention to detail provided by a team of Disney-trained Adventure Guides.
Headlining the 2024 lineup is the new Danube River Cruise: Magical Holidays, a departure that marks the first time the guided group travel company will offer a themed river cruise voyage during the New Year's holiday. Guests will sail on the Danube River in a beautifully designed river cruise ship, ring in the new year with a celebration and a champagne toast, and explore famous and picturesque sites and landmarks across Germany, Austria, and Hungary.
Click here for a no-obligation quote!
National Geographic River Cruises will take travelers to grand cities, forgotten villages, and the endless countryside all while exploring some of Europe's most historic waterways aboard world-class ships with AmaWaterways, a premier luxury river cruise line. Each departure is accompanied by a National Geographic Expert – such as a historian, author, or archaeologist – who gives presentations on board and accompanies daily included excursions, and a National Geographic Photographer who offers professional tips on technique and artistry to help voyagers capture incredible moments.
Offering premium, fully planned itineraries, National Geographic Expeditions' curated Signature Land trips boast a small group of 16-25 travelers and combine the best of exploration with an in-depth review of the history, culture, heritage, and natural wildlife of a destination.
What is a Signature Land expedition? Let me tell you, these custom-designed trips, filled with endless opportunities for exploration, are perfect for travelers looking to fulfill their curiosity! The more than 30 National Geographic Expeditions Signature Land trips provide premium, fully planned itineraries that give travelers rare access to places around the globe, paired with unique opportunities to experience a destination through the eyes of the storytellers behind National Geographic.
Whether face-to-face with an elephant in the Serengeti, listening to a wildlife biologist explain its every move or gazing at prehistoric cave paintings alongside a paleontologist in France, each Signature Land trip is hosted by a National Geographic Expert who provides a one-of-a-kind perspective. With specialties such as filmmaking, conservation, photography, archaeology, geography and many more, the Experts who travel on Signature Land expeditions are passionate storytellers who have a close connection to National Geographic, and their unique insights foster a travel experience that enlightens, inspires and goes in-depth like no other. No matter which Signature Land trip you select, you will get an in-depth look with amazing access to experiences you wouldn't typically see when traveling!
Complete with a curated itinerary designed by the National Geographic Expeditions team, Private Expeditions give travelers exclusive opportunities to explore extraordinary places with their chosen companions on their preferred dates. Private Expedition destinations include Egypt, Peru, Morocco, Ecuador, and China.
Click here for a no-obligation quote!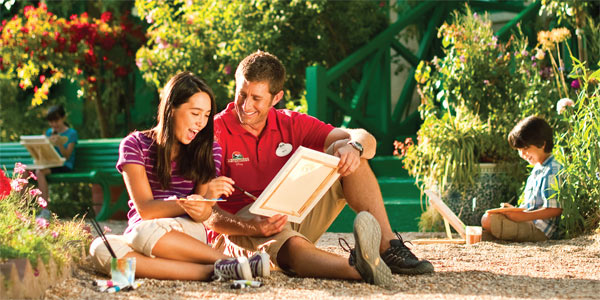 Live the adventure of some of the world's most extraordinary destinations and escape to the vacation of a lifetime. With Adventures by Disney, you can choose from 22 unforgettable, immersive travel experiences around the world in magical ways only Disney could Dream up.

Adventures by Disney offers expertly-planned and professionally guided adventures infused with the same Disney quality that has delighted families for generations.
With Adventures by Disney, you'll travel in small groups, led by Disney-trained Adventure Guides who are storytellers at heart and have a gift of creating family fun. Each adventure is filled with immersive, interactive experiences you might never have when traveling on your own - like a pizza-making class in a real Italian villa, experience a medieval-themed dinner, meet Rapunzel, the Big Bad Wolf and a Knight in Germany or go behind the scenes at the The Jim Henson Company Studio and a lesson in beading or basket weaving in South Africa.

Adventures by Disney offers vcations to destinations like South Africa, European Alps, Alaska, Northwest U.S./Southwest Canada, Northern California, Southern Italy, and Ecuador & the Galapagos Islands. When traveling with Adventures by Disney, you can expect impeccable service, special treats and unique surprises along the way. You can leave the planning to us! Travel, activities and scheduled meals are planned during the adventure, luggage is handled for you and hotel check-ins are pre-arranged.

While on an Adventures by Disney vacation, you'll truly enjoy the magic of the destination, while creating memories with your family that will last forever.
Two Amazing Adventure Guides on each trip
Concierge, guide and storyteller all rolled into one person. Disney's Adventure Guides will introduce your family to the cultures, people and traditions of the destination, and provide personal attention and excellent service every step of the way.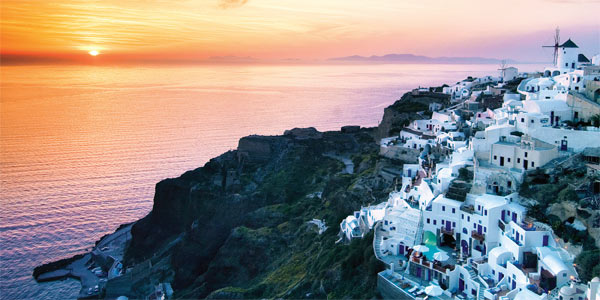 Local Experts
Throughout your Adventure, you'll interact with exceptional local experts that will provide authenticity and context to each adventure. Local experts such as artists, naturalists, historians, and chefs join each Adventure to weave facts, stories, and legends together so that your family will forever feel a personal connection to the placed you've discovered.

VIP Access
You'll experience privately-guided activities and special access. You'll enjoy the Vienna Zoo after closing hours, including a private dinner at the Emperor's formal breakfast pavilion; in London & New York City, guests experience VIP access to The Lion King and Mary Poppins Broadway shows, including a backstage tour; in Hollywood, go behind the scenes of the set of Jimmy Kimmel Live! and get a private tour of The Jim Henson Company Studio; in China, Guests enjoy a private musical presentation at Shanghai Children's Palace and an exclusive performance of the Beijing Opera; and in Australia, guests meet local cowboys at the Tobruk Sheep Station for an authentic Australian barbecue – it's sure to be memorable.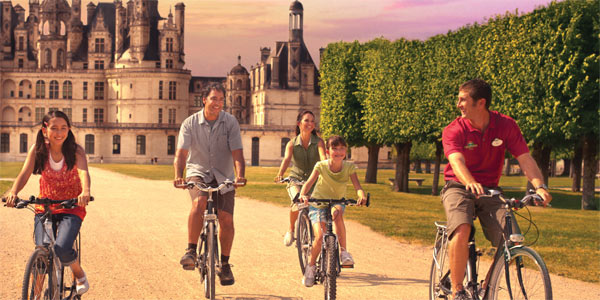 The Disney Touch
Disney standards for quality, service, comfort and convenience are always top priority. In Costa Rica, Guests stay at the base of an active volcano and Ireland and Germany, Guests stay in real castles. Your family will enjoy impeccable accommodations, delicious meals, exciting excursions and exclusive one-of-a-kind experiences. All elements of your adventure are crafted by knowledgeable Disney vacation planning experts.

Family Activities
There's fun for the whole family, especially for the kids, we call them Junior Adventurers. Enjoy immersive experiences you might never enjoy traveling on your own. Like learning classic Chinese stick fighting with a master in China, ziplining through a Costa Rican rainforest, or enjoying a private flamenco show complete with flamenco dancing lessons in Spain.

Kids Night
On each trip, Junior Adventurers spend an evening with their Adventures Guides and newfound friends, while adults enjoy a relaxing evening.

ABD Providing Transfers from Airport for Pre- and Post-Night Stays
ABD provides transfers from the arrival airport to the first hotel on the itinerary for guests who have booked pre- and post-night stays on their own, regardless of the number of nights booked. If you book your pre- and post-night stays at a different hotel, ABD will provide transfers from the airport to the first Adventure hotel and you will need to get to your destination from there. The Montana, Canada, Arizona and Utah departures are excluded.


Click here for a no-obligation quote!
---
---
---