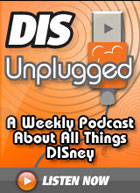 Trip reports from our Dreams Unlimited Travel Personal Vacation Planning Consultants....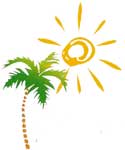 Originally inspired by a column by world renowned columnist Liz Smith, who wrote of her trip to the Walt Disney World® Resort after the events of September 11, we at Dreams Unlimited Travel wanted to share some of our trip experiences as well. Many of us have traveled to Walt Disney World or Disneyland® or sailed aboard the Disney Cruise Line® since 9/11. We truly wanted our clients, potential clients and anyone reading our site to know what it was like, how we felt and how we dealt with returning to the places we love after the life-altering events that took place.

After seeing the tremendous positive response to these reports we decided to continue to add trip reports and shore excursion experiences from our agents.

We hope you enjoy!!

Personal Watercraft Eco Tour

"Get to know Castaway Cay like a native! A knowledgeable guide will take you on a fascinating eco adventure via a personal watercraft as you learn about the area's abundant marine life, unique ecology and storied history."

Sounds good! I've been on the Water Mice/Sprites at Disney World, no problem. There's a guide, Mickey gives it a thumbs up, we should do this.

There we were. Me, the one who had the bright idea to do this tour, my husband and our daughter and were ready to go. The sun is shining, it's a perfect day at Castaway Cay and it's time for our Eco Tour.

First, we get our life jackets and then we get instructions. What does the fist in the air mean again? Slashing motion across the neck means stop? Are you sure that we're not in the middle of a Charlie Brown cartoon where he's giving stage directions?

I think I remember all of the instructions, and now it's time to get on our "personal watercraf"t. We get in the water and are told that you climb on from the back. Okay, the stupid thing is in waist deep water and they expect a chubby, middle aged lady to hop on. I decide to use the very professional lift the knee and crawl on method, hoping that no one with a camera is behind me.

I did it, I'm on. Put the safety strap around my wrist, check. Don't get within 50 feet of the watercraft in front of me, check. Don't start until I'm told, check. Just press this little button, put one finger on the throttle and OMIGOD, WHAT DID I GET MYSELF INTO!! I'm going to get whiplash, I'm going to fall off, I hate this and everyone ahead of me is becoming a tiny speck on the horizon.

Yikes, they're going around the front of the ship. Yikes, there are people behind me, I must catch up. Yikes, there goes my visor. Fat chance I'm going to stop to get it. Yikes, I don't like this; I don't like this at all.

When we reached an open area, the people behind me passed me by. Being that it was a Disney excursion, no one made any gestures in my direction; at least I don't think that they did. I was too busy praying to all of the saints and my ancestors to look around.

Luckily, there's a guide at both the front and the rear. Byron, the guide in the back and now my new best friend, takes me under his wing and encourages me to catch up with the rest of the group. I make it to the other side of the Magic and in front of Castaway Cay. Everyone has stopped and the guide tells us something about the trees. I wish I could remember what he said, but I was too busy looking for an amphibious taxi to drive up and get me out of this. The odds weren't good.

Oh yippee, we're going to explore some more. Push the button, 50 feet, finger on throttle; they can't possibly hear what I'm saying over the sound of the engines. I hope no one can read lips. I really hate this.

Next, we stop at a sand bar about a mile and a half out. Up until now, I thought that I was going to fall off and sink 100 fathoms down. (I don't know what a fathom is, but it sounds nautical and deep.) Considering that I have a life jacket on, this is unlikely, but panic does this to me.

We get off the "personal watercraft" and walk on the sandbar. The guide asks us what we think the sand is made of and tells us to scoop up a handful and sniff it. You know this is the part that he enjoys, its fish poop. Great, I have a handful of poop, I'm a mile and a half out, and I have to get on the dreaded jet ski again. There's one bright spot, the water in that area is only 4 to 12 feet deep. If I go flying off, maybe I can walk back.

Climb back on from the rear, threaten husband with death if he takes a picture, 50 feet, finger on throttle, hey, where are they going now? Swell, they're going all around the cove next to the ship. Byron, my best buddy, knows that if I follow the others I'll be spending the night at his house since it will take me 8 hours to do this. We take the short cut and head back around the ship to the shore.

I did it! I pry my hands off of the controls, hop off (from the rear) and practically walk on the water for the 8 feet between me and the beach. I would have kissed the ground but I know better. Can't fool me, its fish poop.

Truthfully, most everyone loved it. Some, like me, were surprised at how fast we went, but I was the only one who made a vow to eat my vegetables and always brush and floss if I got back to shore in one piece.

If you go on this tour, be prepared for speed. These are jet skis. You can't go rocketing off on your own, but you will definitely move, and learn something about trees and fish poop. -- Regina


7-Night Western Caribbean Cruise

Tulum Ruins and Beach Tour

It was with a bit of hesitancy that we began the journey of this shore excursion. The night before we were supposed to take this adventure, we noticed that it was listed as being of the highest degree of difficulty. A trip to Guest Services and a great conversation with a Cast Member named Chris (who had taken this tour) put our fears to rest and made us look forward to what lay ahead.

Guests participating in the Tulum Ruins expedition are asked to be in the Walt Disney Theater (deck 4 fore) at 9:20am for a 9:40 departure for the Mexican mainland. Several groups use this as a departure point and the cast members are terrific at making sure that you are with the correct group.

During our pre-departure talk, the cast member explained that we would need our photo ID and Key To The World card ( as is the case any time you leave the ship). We were also asked to make sure that we were wearing our most comfortable clothing and shoes. ( I can't stress how important this is.) They also told us to make sure we had a camera, film and sunscreen and explained that if a video camera is to be used, that there would be a small fee involved. We were given a sticker to wear, identifying us as part of this excursion.

The last few minutes of this talk were devoted to the explanation that due to the nature of this excursion, it was very important that we understand that there is almost no shade at the ruins and there are no amenities once inside the area. Our cast member was great at explaining that a hat, sunscreen, bottled water and comfortable shoes were very, very important. Also, there are no restroom facilities once inside the archeological zone.

***Helpful Hint***
It's important to let you know that a good deal of this excursion is spent traveling to and from the site of the ruins. Upon arrival at the ruins, you are allowed to leave personal items on the attended, air-conditioned bus. Bringing a backpack or day bag is a good idea. Along with the items mentioned above, dry t-shirts, a small towel, bathing suits and small snacks are great ideas.

It was time to depart the Magic for our day. We traveled as a group to the other end of the ship, down the aft stairs and went to the gangway. We boarded a large tender boat for the 40 minute trip to the mainland. It was a large, enclosed, air-conditioned vessel and while it is very comfortable, there is a great deal of movement. Those prone to seasickness might want to take precautions.

The tender takes you to the dock at Playa Del Carmen, an oceanside resort on the Mexican Caribbean. Once off the tender, there is a brisk 10 minute walk through town to the lot where you will meet your bus driver for the ride to the ruins. During your walk, you will pass people selling all types of hats. We made the mistake of paying $10.00 US for two hats which had we waited, would have cost us $2.00 US later in our trip (for the same exact hats.)

Upon arrival in the parking area, we spotted a brightly painted school bus-type vehicle with all the windows open. Being a very warm day, we were fearful that this was our mode of transportation. Our fears were soon put to rest when we started boarding large Greyhound-type busses.

*** Helpful Hint***
As there might be more than one bus, it is wise to keep your party together.

Once on board the bus, we began our 90 minute ride to Tulum. The busses are equipped with a public address system and it's here that we met our tour guide for the day. We feel we were lucky to have had Luis Eck as our guide. He is of Mayan descent and was wonderful in explaining the Mayan language and culture. He would also be our guide through the ruins.

About half way through our ride, we stopped at a small shopping area. This was a short 15 minute stop where we could purchase souvenirs and mementos. It's also a great place to make a rest room stop and buy an extra bottle of water.

During the last part of our ride to the ruins, Luis explained that upon re-boarding the bus for our return trip, lunch would be provided. He also explained that beer and soda would be provided. (more on that later) and with that done, we arrived at our destination.

Thinking we were done with the transportation, we were informed that we would be boarding a tram for the final part of the trip to the ruins. Having spent a great deal of time at Walt Disney World, we were expecting a 'Disney type' tram. While this is a similar type of vehicle, it is pulled by a large tractor ( and so that this doesn't sound like snobbery, after hiking through the ruins and being hot and sweaty, I was very, very happy to see this tram later in the day)

Once off the tram, there is a 10 minute walk into the archeological site. My first reaction after getting off the tram was that we were in an area that Mexican school kids came to on a class field trip. There are great signs explaining what you are about to see. I was not prepared for my first view of the ruins at Tulum.

Upon rounding a bend in the walkway, you are greeted with a breath taking sight. Rising out a jungle like undergrowth, are the magnificent ruins . It is hard to express the awe felt when realizing that these buildings are over 1500 years old. We were told that we would be at the sight for two hours. Our driver/guide made it very clear that we were to be back on the bus at a specific time.

Luis spent approximately 1 hour explaining what each structure was, it's use, it's history and insights into Mayan culture. This is truly a life experience. The second hour, we were allowed to explore ourselves. The ruins sit on a cliff overlooking the Caribbean and there is access to a small beach for those that would like to swim.

***Helpful Hint***
It is here that I must explain, this is rough walking. This is not level, even ground. It is rocky, rough terrain and it's here that you realize exactly how important those comfortable shoes are. Also, there is virtually no shade in the area. Again, having a hat and sunscreen is very important as is the bottled water. Anyone with mobility issues may find it difficult to get around easily, however there is much to see that does not necessarily involve hiking around every inch of the ruins.

As we wondered around, we were startled to see large iguanas everywhere. These creatures can grow to over 4 feet long and were a surprise to someone from Florida. (Our lizards are about 3 inches long!!!) After spending some time looking at these amazing structures up close, we were warm and tired and decided that it was time to head back to the bus area. It is at this point, being hot and sweaty and tired, that we were very happy to see that tram to take us back to the bus area.

In this area, there are some small stall-like shops selling souvenirs and things. We did some shopping (don't forget to haggle….I paid $30 for a sterling silver pill box which was selling for $225 back in Cozumel) and as an afterthought bought some large bottles of water. We remembered that Luis said soda and beer would be provided on the bus, but cold water sounded like a better idea. Our time in Tulum was up. We were hot and tired and ready to sit down in air-conditioned comfort.

We boarded the bus and were greeted with a bag lunch consisting of a 6 inch turkey sub from Subway (yes…they have them in Tulum), a bag of cheez doodle type snacks a packaged white cake/muffins. After all that we had done, it seemed like a feast. As I mentioned earlier, beer and soda was being provided compliments of our guide. However, they were served in small plastic cups (picture a bathroom Dixie cup). Given the level of exertion and temperature, I found this to be inadequate to say the least. I was VERY, VERY happy to have purchased the large bottles of water)

The ride back to Playa Del Carmen was much more low key. Everyone was busy eating and very tired. Several members of our tour group dozed during the ride. Upon arrival, as we left the bus, many members of our tour gave our guide a gratuity. We tipped the driver $5.00 and our guide $10.00 as we felt he did an excellent job of educating and entertaining us during what could have been an arduous trip. While this is certainly a matter of choice, we felt that they had both earned it .

***Helpful Hint***
During our time at the ruins a young lady was getting people together for pictures. At first we thought she was part of the Disney photography team and had followed us on the tour. After speaking with her we found out she worked independently and offered to take our picture with no-obligation. On the tender back from Playa Del Carmen to the ship the young photographer appeared with our picture. It was a wonderful picture of us in front of the ruins, and a second picture of the ruins from a different angle showing the cliff face - on them it had the date and "Tulum, Mexico". Needless to say at $20 we could not resist buying the pictures. They were the best souvenir we got that day.

On the tender ride back to the Magic, it occurred to me that while I was exhausted and needed a nap and a shower, I had spent the most amazing day and was thrilled that I had not missed this opportunity. It was a day I will always remember!! -- Kevin


SHORE EXCURSION - Agent Report
7-Night Western Caribbean Itinerary

Land and Sea Island Tour

We started our Grand Cayman shore excursion at the very early hour of 7:30 am.(and even earlier in order to have breakfast and coffee). We met at our designated point (Offbeat Club) and got a brief rundown from a cast member as to what to expect during our day's adventures. We were each given a sticker identifying us as members of this particular tour and asked to be sure to have our photo ID and Key to the World card readily available. It was also suggested to bring bottled water (this is a very valuable suggestion) which was available for purchase. From there we boarded our tender boat for the trip to the island.

The short tender ride dropped us off at the dock and we met the folks giving the island tour. Because of the number of people on this particular tour, we were divided into several air-conditioned busses, each carrying approximately 20 people. This would be important for larger groups that would want to stay together and could be easily remedied. The bus driver is also the tour guide for the day. Being very tall, I found the bus seats to be tight on space, but everyone else seemed very comfortable.

Our tour started with a very informative ride toward our first destination. I cannot speak for the other groups, but our driver / tour guide was great. He pointed out anything of interest including the Grand Cayman Wendy's, Sylvester Stallone's vacation home and his own personal bank. These things were on our way toward the Cayman village of Hell and made what could have been an uneventful ride, delightful.

When the bus came to a stop, we found ourselves in Hell. (Every joke or pun you can think of eventually comes up). Because Grand Cayman sits on what was originally a volcanic rift covered with coral, there are outcroppings of volcanic matter. The largest grouping of these outcroppings is in Hell. The natural formation is in an area approximately the size of half of a football field. It has an "other worldly" appearance. There is a viewing area and several photo opportunities. The local residents have made the most of this area with devilish decorations and a small gift shop, which really needs be seen to be enjoyed. The shop sells gifts and souvenirs bearing the village's name. The day we were there, the two gentlemen working in the shop were wearing devil costumes. We bought souvenirs, postcards and took many pictures before re-boarding our bus. This was not a very long stop, but we certainly enjoyed ourselves.

While on our way to our second stop, the Grand Cayman Turtle farm, our driver took us past the Olde Homestead, which is the oldest dwelling on Grand Cayman. It was built in the late 1700's and is still being lived in today. We also made a short stop at the Conch House. This is also an inhabited dwelling made of 1000's of conch shells. There is an informational sign describing the building of the house, photo opportunities and small sign stating that the house is occupied and asking for privacy. It's a 5-minute stop at something you will probably never see again.

On we went to the Turtle Farm. Being from Florida, the annual arrival of sea turtles laying eggs along the coastline is something the local news always reports. The sea turtles are nurtured and protected by law. We were surprised to find something very different in Grand Cayman. A different species of sea turtle (not the endangered sort) are raised as a food supply for the residents of the Cayman Island. We were told that turtle soup and turtle served with beans and rice are considered "the national food" of the Caymans. The Grand Cayman Turtle Farm also releases a percentage of the turtles raised at the farm into the sea as a way of continuing the species.

The tour starts at the large circular pens. Each pen can hold hundreds of turtles. We were surprised by the size of these creatures, as they are very large. There are signs posted everywhere about keeping your hands and fingers out of the water and away from the turtles as they will and do bite. The tour guide gives a detailed explanation of the farming techniques used and compares it to a more typical farm where cows, pigs and chickens are raised as a food supply. Being American and seeing that turtle is not something we typically eat, it took a few moments for this analogy to sink in and for us to realize that there are many similarities.

Moving on, the next stop in the tour is the area where we were shown the species of turtles that are on the endangered list and the conservation and education efforts being made by the Turtle Farm. You get to see Loggerhead, Green and Kemp Ridley sea turtles. There is also an area showing the sea turtles at various stages in growth and development, from the very small newly born size to the 1 -2 year old size. There is an area where you are allowed to touch and hold a 1 -2 year old sea turtle. Being one of the brave tour members, I got to hold a turtle and was amazed at the strength and power these creatures' possess. I was taught that tickling the turtle under his "chin" would calm him down and make him less afraid. After reading all the signs about the strength of their bite, I was hesitant to get that close to his mouth, but after learning the technique...it worked like a charm. This was truly a wonderful experience and as I said earlier, something I may never get to do again. I felt lucky to have gotten the chance.

The last part of the Turtle Farm experience is a chance to shop in the gift shop. Besides the t-shirts and usual souvenirs available, there are educational items as well as information on conservation techniques. There is also the opportunity to buy cold drinks and packaged snacks at this stop. It's time to get back on the bus.

As we head for the last part of our tour, we realized that the day was going by quickly and that we were getting to see some pretty cool stuff. We were excited about going to the fabled Stingray City. The ride from the Turtle Farm to the departure dock is a short 10-minute ride (by the way....Grand Cayman folks drive on the opposite side of the road from American drivers. This is important for all you back seat drivers to know.)

Upon arrival at the dock, we boarded a large barge type boat that would take us out to the glass bottomed observation boats. When asked if these were the glass-bottomed boats, the crew explained that the observation boats traveled much slower than the higher speed boat we were on. It was more time effective to anchor the observation boats at Stingray City and use the higher speed transport boats to go back and forth. The ride out to the observation boats is a spectacular 10-minute ride across crystal clear, turquoise water while listening to Bob Marley and Jimmy Buffet (hold onto your hats and visors, it's a bit windy).

During the trip out, the crew explained that Stingray City is a natural sand bar bordered by a natural coral reef. Fisherman would dump their excess bait in this area in order to attract the stingrays. This has been continued and now the stingrays understand that the arrival of the boats means food. It was also explained that a diver will swim along side the observation boat and interact with the rays. The Captain of the boat explained that due to the seating on the observation boats, you must be paired with someone. If you are traveling alone or have an odd number of people in your party, you are asked to wait and you can be paired with another guest.

Once at the observation boats, it was explained that the observation area is a glass enclosed section that runs the length of the bottom of the boat. You are asked to file down the stairs and head toward either end on the enclosure. Two people sit on the first bench facing the center of the boat. They then lower a bench in front of their knees and the next two people sit with their backs at the other's knees. They lower the next bench and so on. This is done until all are seated and the observation area is filled.

**** At this point, I must tell you some things I learned.****
* The observation area is a small, glass enclosed space
* The bench that you are to sit on is not very large. It will accommodate two average sized people. If there are any large people traveling in your party, they will need to team with a smaller person.
* If anyone in your party is at all claustrophobic (like me), they should wait at the end of the line and be the last person down the stairs This would allow the most room to move and a way to leave if necessary

While seated, the diver from the boat swims just outside the glass. The crew explains how the stingrays were originally attracted to the area. The diver feeds the rays and even brings them close enough to the glass, so that you can get a very detailed look at these exotic creatures. It is explained that some of the rays return to the area repeatedly and can be identified through markings or in some cases, scars. The water is very, very clear and you are encouraged to take photos. You are warned that using a flash will produce glare and all you will get is a photo of your own reflection (as you can probably tell from the paragraph above this one....I wasn't in a picture taking frame of mind, so I can't vouch for how well the photos come out)

At this point, it was time to return to our tour. The trip back is just as spectacular as the trip out. Our captain explained that Grand Cayman is not a large island and that, topographically, it is very flat. The perfect example of this was shown when he pointed out that, even from the other side of the island, you could see the smoke stacks of the Disney Magic. We arrived back on land and boarded our bus for the trip back to our departure point.

The tour makes one final stop at the Tortuga Rum factory. This is a shopping stop. The factory sells rum and delicious rum cakes. Due to regulations, people sailing on the Disney Magic are not allowed to purchase alcohol while in Grand Cayman. There are other souvenirs sold at the shop. We purchased two of the large sized rum cakes to bring home. They were sold at a cost of $19.95 each. While the Tortuga Rum factory had a larger variety of cake flavors (we liked the chocolate and Jamaican Blue Mountain coffee flavored cakes), you can purchase the Tortuga Rum factory cakes onboard the Disney Magic at the duty free shop, located in Beat Street, for $18.00. This is a significant savings and you don't have to carry them with you.

Our tour concluded with a short bus ride to the tender location on the dock. From here you could go directly back to the ship or do what we did, shop some more in the stores along the port. Disney does a wonderful job of identifying their tender locations with large blue awnings with the Disney Cruise Line logo. This also helps to give you some shade while waiting for the tender. Cast Members are also there to welcome you back and offer you a cold drink before boarding the tender. Disney Cruise Line definitely knows how to treat their passengers right!!

We truly enjoyed our tour of Grand Cayman and all the places we got to visit. We would not have gotten to each of these stops on our own or had the luxury of having a native of Grand Cayman describe in prideful detail the finer points of his island. The cost of this tour ($55.00 for each of us) is in this tourist's opinion, worth every penny (even with the bout of claustrophobia).

-- Kevin Klose


SHORE EXCURSION - Agent Report

Blue Lagoon Beach Day

I recently had the pleasure of doing the Blue Lagoon excursion on the December 2nd cruise on the Disney Wonder on our Nassau Day.

We all met up at 9:15am in Wavebands and there was quite a large group ready to go. Several of the people there were heading over to do the Dolphin excursion, while the remaining of us were just ready to hit the beach! Towels were provided and bottled water was available for purchase. We were advised that additional cash was suggested, but I didn't feel the need to bring any - a decision I would regret later.

Around 9:30am we headed out to our "calypso boat". It was pretty overcast and not quite the sunny day we were all hoping for. Still, we trooped on. Once onboard, everyone was instructed to grab a seat and we were off! There was a non-alcoholic punch available for free as well as a cash bar, if you wanted to purchase a soda or some other beverage. Since it was sprinkling, I choose to sit on the first deck under cover. The ride over to the Blue Lagoon takes about 45 minutes. About halfway there it started pouring and the rain was coming in. We quickly lowered the plastic windows for a bit of relief. The waters were VERY rough and the tiny ship was tossed (sorry, I couldn't resist, you do know that the Blue Lagoon is where they filmed the outside shots for Gilligan's Island, don't you?). Water started coming overboard onto the boat and everyone's feet got soaked. It was fairly chilly and we were all just hoping for some sunshine. :) I noticed more than a few of my fellow passengers looking a little green.

It had stopped raining by the time we arrived to the island, though. It's a small island, with one section roped off for the Dolphin encounter, a small beach with beautiful aqua water, but very few chairs, and a couple of shops. The marine encounter was apparently closed due to some damage from a recent hurricane and that part of the island was blocked off. There was a bar and a calypso band playing and hammocks everywhere you looked. Since I wasn't quick enough to find a chair on the beach, I settled into a hammock with my book. The sun was just starting to warm me up and I was about to doze off when it started sprinkling again. Soon it was pouring and everyone was heading for cover.

The excursion includes a lunch ticket and we all gathered in the covered picnic pavillion. Luckily, it was nearing lunchtime and soon a line began to form. Our meal tickets covered select meals, but there were other items available for purchase. The food was pretty awful. I know I'm a picky eater but I talked to several people that day and later on the ship who all agreed it was not the best meal. We had our choice of chicken or fish, rice or roasted potatoes and tossed salad or potato salad. For children I believe they offered a hot dog and fries. Drinks were NOT included and I was really starting to wish I had brought a few dollars as suggested. Hamburgers, hot dogs, steak sandwiches and fries were also available for purchase, but the prices were quite high.

After lunch, the sun came out again and I wandered back over to the beach and found an abandoned chair. The weather was starting to get beautiful again and I settled in with my book enjoying the activities around me. Several people were splashing around in the lagoon and a sand castle contest had just started on the beach near me. Over by the band girls were twirling their hula hoops. Everyone was smiling and happy, drinking tropical drinks and enjoying the day. The Calypso Band was playing in the background and there were some gals doing hair braiding as well.

The return times for the ferry were 2:00pm and 4:00pm and when they made the pre-boarding call for the 2:00pm ferry, I decided to head back to the ship. I made a quick stop in the bathrooms, which were VERY clean by the way and rinsed the sand off my feet in the faucets available outside. I went to the upper deck this time since the sun was shining warmly. The ride back was beautiful! We had another calypso band playing and again, drinks were available at the cash bar (no free punch on the return trip, though and of course, I was dying of thirst!). There are also restrooms available on both decks of the ship. The waters had settled down and it was a lovely ride back that I thoroughly enjoyed.

It was a nice excursion, although it would have been nicer if mother nature had been more cooperative. Still, it's a great getaway from Nassau and I would certainly recommend this to anyone looking for some beach time. And I would definitely have everyone follow the recommended suggestion of bringing some additional cash for souvenirs, drinks, hair braiding, water equipment rentals, or an alternate lunch.

The Blue Lagoon Beach day costs $38 for adults 10 and over and $23 for children age 3-9. -- BethCzada


SHORE EXCURSION REPORT - Castaway Cay

Parasailing on Castaway Cay

This Castaway Cay shore excursion is a great way to see the entire island from an aerial view. If you choose to parasail, booking it the first night on the boat is recommended due to limited space and time The Parasailing boat holds a maximum of 10 people including 2 workers and spectators are not allowed to come along for the ride. Solo flyers must weigh a minimum of 100 lbs.

After a 3-5 minute ride from the shore, the boat stops to prepare for its first parasailer. You don't have to be a track athlete for this take off, because you are launched from a standing position from the back of the boat. The boat slowly takes off for a short period as a worker begins to release over 550 feet of rope with you attached to the other end. Unexpectedly, the boat did not continue to move throughout the parasail, but instead stayed in one spot as the wind, not the speeding boat, took you up higher. As soon as all of the slack is released, you are then slowly pulled back down. This process takes a period of about 7-10 minutes from launch to return. While in the air, you are able to see the entire island, while gusts of wind sway you around. Unexpectedly again, you do not get wet as I had thought. Disappointed at the fact that I wore my bathing suit and was not getting wet, I kindly asked the driver if he would dip me in the water on my way down. Now if I am paying $70 for a parasail, I better experience getting dipped in that crystal blue water. So on my way down I was dipped twice and loved every second of it. If you want to add a bit more of exhilaration and more flight time, getting dipped is highly recommended.

The entire excursion takes anywhere from 30-60 minutes depending on the number of people on the boat and a flight time of only 7-10 minutes long. After pulling out my Corey Calculator, the cost of flight is about $7-$10 a minute. Not really the money I would want spend again, although I did enjoy the flight while it while it lasted. -- Corey Martin


SHORE EXCURSION REPORT - Nassau

Nassau City Bus Tour

This relaxing, pleasant tour is provided in 10 passenger, air-conditioned vans and takes approximately 2 hours.

The tour starts in Rawson Square with your van driver giving directions, a history of the city and island, background of buildings, people the buildings were named for and dates of construction.

You travel down Bay Street, Nassau's main shopping area and pass the Queen's Staircase, named after Queen Victoria, where you can climb the 66 stars that were hand carved by slaves. Next you head for the Water Tower, constructed in 1928, has 216 stairs and hold 85,000 gallons of water. Everyone is asked to leave the van for about 20 minutes to walk around and enjoy the magnificant views of the harbour and Paradise Island. Ft. Fincaslte sets at the foot of he Water Tower, constructed in 1793. Booths are set up with local people selling handmade bags, colorful hats, tee shirts and jewelry.

You pass by a few churches, the state prison, each with their own history and the make another stop at Ft. Charlotte. This fort was constructed in 1787 by Lord Dunsmore in honor of King George the 3rd. Everyone leaves the vans for another 20-30 minutes where you can tour the fort, see the dungeons, sleeping quarters and ammunition rooms. This was the largest of Nassau's three defense sites. More booths with local crafts were available to roam around.

The last leg of the tour took you past Ardastra Gardens - 5 acres of tropical plants and birds. You finish the tour by passing many lovely mansions and the public beach. Our guide stated the island is 21 miles long, 7 miles wide with 190,000 people.

You are taken back to the main part of the city on Bay Street where you could spend a few hours at the Straw Market, or in any of the stores that line up for one and a half miles of shoppers paradise with jewelry, perfumes and porcelain as the main attractions. The ship was within walking distance of all of these wonderful stores. -- Liz Lindsey


SHORE EXCURSION REPORT - Nassau

Caribbean Queen Snorkel Tour

The tour group will meet on board the ship for a brief instructional session and to provide towels for the tour. Once leaving the ship, the group will walk a short distance to the Caribbean Queen, which docks in front of the Straw Market.

After selecting swim vest, snorkel, mask and fins, tour guests can settle in for the 20-minute boat ride through the Harbor area to the coral reef. You will pass some elegant homes owned by celebrities such as Mary Kay and Gary Hart, as well as landmarks like the Holiday Inn Hotel and the Atlantis Hotel. Refreshments are available on board.

Once at the reef, tour guests can "suit up" in their snorkel gear and enter the crystal clear water. Many species of fish are in the area and you will see large Angel Fish, Parrot Fish, Clown Fish, Grouper and many other brightly colored forms of sea life swimming alongside. Fish food is available on the ship to invite these beautiful creatures for an up-close-and-personal encounter. Guests are warned to avoid contact with the coral itself, as it is an endangered and protected life form. There are also jellyfish in the area at times which should be avoided. The crew does a good job of identifying these and informing guests of the possible danger.

While the fish are plentiful, none are aggressive and have no interest in anything but scavenging the reef area for their usual food items. Jellyfish are also not aggressive and float with the currents. They do bear watching, as contact with tentacles can result in some discomfort.

Since a flotation vest is standard gear, guests are kept in a buoyant position without effort. Even if you haven't snorkeled before, you will have a quick advance to adequacy with this experience.

The snorkel experience lasts about an hour, but guests are free to return to the boat at any time, as it remains anchored within feet of the reef during the tour.

There are soft drinks and beer available for purchase during the return trip to the port.

This is a great tour for guests age 8 and over. The ability to swim is important, but all levels of swim ability are welcome. The crew is adept at educating guests in using the equipment to ensure everyone's enjoyment of the experience.

-- Rob Lindsey


SHORE EXCURSION REPORT - Freeport

Glass Bottom Boat Tour on the Mermaid Kitty

Cost: $23/adult, $16/child (ages 3-9)

Time: 12:00 pm-3:15 pm

Location: Port Lucayna Marketplace, Freeport

The Excursion:
I was a little apprehensive about this excursion, as I had read many negative experiences about the glass bottom boat tour in Nassau. As it turns out, it was quite enjoyable!

We met in the Promenade Lounge (Deck 3, Aft) at 12:00 pm. I arrived about 10 minutes early and was glad I did. The line to check-in was quite long and there wasn't much seating left! Right at 12, we left for Deck 1. We boarded the buses (there were several available and each would leave as soon as it was filled). The ride was about 15 minutes and was nice. We were able to see a lot of Freeport and our bus driver pointed out some landmarks and told us about Freeport as we drove.

When we got to the marketplace, they told us where to go for the dock. When we got to the dock, we lined up to board. The company that ran the excursion said we could shop for about 20 minutes. I opted not to do so and I was glad that I did. As I was looking at the boat, I realized it was a two-story boat. I was in the front of the line, so I would be able to get a seat on the first floor. But if I had gone shopping, as many did, I would have had a much lower chance of getting a good seat. After about 25 minutes, we started boarding the boat. There were two long glass-bottom areas with benches flanking each side. On the second floor, there were two strips of open area per each glass area, with benches again flanking each side. I went up there on the way back to the dock to see the view. It was okay but definitely not as good as from the first floor. Each glass area was about 3'x15'. When you sat down, there was a wall in front of you and you had to look over it and down. The glass was about 10' down from the top of the wall. It was a great view!!

Our first stop was "Shark Junction". The water was 45'-65' deep. After we stopped, a diver went down into the water to feed the fish. He would feed them directly under the glass and would go up and down the entire lengths so we could all see it. He first just feed the fish. Then he came back with a stingray and did a little "dance" with it. We were stopped for about ten minutes. The guide pointed out all the types of fishes, including the different sharks we saw.

After Shark Junction, we rode for about 20 minutes to a much more shallow area. This coral area was 4'-12' deep. The guide again pointed out all the types of fish and the various corals. It was absolutely beautiful!!! The guide also said that the penalty for damaging the coral in any way (breaking part off, standing on it, etc.) started at $100,000!! We were there for about five minutes and then headed back to shore, which was about a 15 minute ride.

When we got back to the Marketplace, we were told we could shop for a while. The last bus was leaving at 3:45, so there would have been plenty of time to shop. The area wasn't very large but it was nice. It was all decorated for Christmas, which was neat. I stopped at the ice cream stand and it was wonderful!

I would definitely do this excursion again, as long as the price didn't go up much. It was informative and the view was great. There were a lot of children and older people who really seemed to enjoy it. There weren't many younger couples on it. The water was really rough that day, so it spoiled it a bit for me. But it was still very enjoyable!

Miscellaneous:

There were beverages available on board but no food. Bottled water was $3.00, various beers (in cans) were $4.00 and cans of sodas were $1.50. They had Coke products, ginger ale and a couple island sodas. There were two bathrooms available but they were not the cleanest.

Accessibility:

This excursion would be fairly accessible for those with mobility issues or in wheelchairs (as long as they could get out of it). There were a few steps into the bus (and then back down). At the dock, there were a few steps down to the waiting area. There was also a ramp but it was incredibly steep. One lady went down it in her wheelchair but she looked quite terrified! Then there were a few more steps down to the loading dock (again with a steep ramp). And then there were a few steps down into the boat. The crew was very accommodating and helpful but there were no wheelchair lifts, so the person would need to be able to get out of it and step down or have someone carry them. Also, there was very little walking. We walked from the bus to the dock, which was about five minutes, and that was mostly it. At the end of the windows, there were plastic benches that could be moved to park a wheelchair. They were able to park the wheelchair right up to the side, so the view was quite good.

Tips:

Arrive early at the meeting location!!!

If you're prone to motion sickness, make sure you take something before the excursion.

If you want something to drink buy water before you leave the ship. Disney was selling it for $1.50 and it was the same size as on the boat. They had a stand located right on Deck 1, as you are departing.

When you arrive at the dock, they say you can leave to shop for a bit. Don't! Stay in line. Those who went shopping ended up on the top and the view was not very good from there.

After leaving the second area, the top floor offers a beautiful view, especially for picture taking! Also, the very front of the boat on the first floor has a nice area for taking pictures. -- Tricia Brookover


I honestly was apprehensive about this itinerary because I enjoy the Eastern so much, and I was not sure that I would like the Western. I had done 9 Disney cruises, including 5 of the 7-night Eastern itineraries, so I am familiar with the food, programming, etc. Before each cruise, I wonder, can it possibly be as good as the last? Well, I have to admit, this cruise was that, and much more! Rather than a day by day report, I will categorize my thoughts.

THE FOOD
On each of the last 5 or 6 Guest Comment cards (please fill them out, DCL DOES read every one) I have said that a change in the menu is in order, especially since there are so many more repeat cruisers who may tire of the same menus. The good news is that changes are in the works to overhaul the menus. This trip I did try to have different entrees and appetizers this cruise, but since I am on Weight Watchers, I didn't eat a lot of dessert, and tried to have a lot of salads. For breakfast, we usually had the continental room service breakfast.

Overall, I enjoyed the dining room meals and lunch buffets much more than I have in the past. The biggest improvement was in the temperature of the meals when they arrived. Our servers, Fitz and Ferdi, were excellent, knowledgeable and very quick to serve, without the feeling that you were being rushed. The lunch buffets have a great selection for regular diners and also for those watching their weight. The Italian, Asian and Mexican themes were well received by all in our group.

PALO is the DON'T MISS for every cruise! We were on the ship by 12:30 and immediately went to make the reservations. This was done in Rockin' Bar D and there was an easel at the entrance with the themed dining nights and formal nights to assist you in making your choice of night to be at Palo's. It was well organized and I was able to get the first choice of nights for our dinner and the Champagne Brunch. I made the reservations for friends in other staterooms who were joining us for the brunch without any trouble. The Tea was sold out by the time I got there which I found odd.
The Brunch was, as always, outstanding! Be sure to pace yourself so that you can partake of as much of the fabulous offerings as you can. Our server, Mauritzio (who will soon be a Head Server in the regular dining room), is by far, the best server I have had on any cruise. He made a special pizza for us that included all of his favourites, which quickly became all of our favourites too! Mortadella, pesto, yellow squash, eggplant, yellow peppers, sundried tomatoes and the fabulous Bernini (sp?) cheese was a magnificent combination! And of course, no Champagne Brunch is complete for me without a Dessert Pizza!! To die for!! Needless to say we didn't eat a bite until our 8:30 dinner seating that night! Our dinner at Palo (Wed. night) was a feast. My goal was to gain no more than 2 lbs on this cruise and I did exactly that.....probably all in this meal! We chose the special 100 Years of Magic Fess Parker Chardonnay, even though I prefer my Chardonnay fruity, as opposed to more of an oak taste, and this was an excellent wine. We had the salad special and had to have a Barbecued Chicken Pizza, in addition to the breads and dips. My husband had the Filet Mignon special and I had the Roasted Chicken (stuffed with vegetables, including Portabello mushrooms that made this the moistest and most delicious chicken I have ever had). Both entrees were wonderful. We should have stopped there, but no, Mauritzio had the Chocolate Souffle in the oven for us already. Out of curiosity, I asked what the frozen Cassata was (pistachio, like spumoni ice cream, but better!) and so Mauritzio insisted we try that AND the Tiramisu as well. My husband and I are not big Tiramisu fans, but let me tell you that there was nothing left on that plate, it was excellent! The waitstaff at Palo are the best on the ship and deserve to be tipped as such. It is easy to see how Palo was voted the best restaurant on any ship in the world!

SHOWS/ENTERTAINMENT
Having cruised so many times, I know a lot of the entertainment schedule, but I was very pleased to see some new additions. The Chip-It golf competition (which my husband won once) was so popular, there were 2 additional days of it. The Segway is a blast and so fun to try. The tours of the ship (Navigator Series) are very interesting, especially for Disney fans! The adult "game shows" are great fun and a lot of laughs. And the tireless Entertainment Staff are hilarious! From Bingo (where my daughter won twice, over $300.00!) to the dance lessons to themed nights in Rockin' Bar D, these young people excel at their job and themselves are really entertaining!

I have been very pleased to see how the shows have changed/improved. While "Hercules the Muse-ical" was never one of my favourites, I really like it now and the way the jokes have been made more "current". The Opening night Variety show was good, but the Farewell show was excellent! The comedian/magician/ventriloquist/juggler talent was outstanding. I have seen these performers before and still laughed as hard at some of the same material! And of course, the Charles Marshall Band is my favourite so I was thrilled to see them on board again.
"Who Wants to be a Mouseketeer?" was especially fun for us as I was chosen to be on the panel (tip: sit near the front and jump up and wave your arms) :) and then my son was chosen to be be a Contestant!! He won $100 and got a special pin, and I got the special panelist pin.

There were excellent movies shown on this cruise, including a "PremEAR at Sea" of Tuck Everlasting. "My Big, Fat Greek Wedding", "Sweet Home Alabama", "Signs" and for the kids, "Lilo & Stitch", "Spy Kids 2", "Monsters, Inc" and "Spirited Away". There were many showings of these movies and this was a popular activity, especially for families. At the first showing of Tuck Everlasting, the cast and dancers did a special "red carpet" lineup as autograph hunters, as they spotted "stars" (regular guests) coming in to watch and there were many bewidered children when they were asked to sign others' autograph books. :)

PORTS OF CALL:
Key West
The day was perfect, very warm and we spent our time shopping, while our husbands found the local golf course. It was much less to golf here than on Grand Cayman or Cozumel, especially in the off-season ($80-85 plus club rental). But my husband said that if you are going in peak season, the course is not worth the money. We stood near a dock and watched a local "feed the fish", it was very interesting to watch and incredible how fast they were. Be sure to attend the shopping excursion talk for a chance for prizes and lots of coupons. Everywhere we went, people said, don't miss the sunset and watch it from Mallory Square. We were game for this! It is a good idea to get there early, get something cold to drink and stake a prime viewing location. It truly is spectacular! There are "buskers" there to entertain. A very unusual man who has trained house cats and a fire-eater/unicycle rider. We didn't stay long enough or watch enough to "contribute" to the hat-passing. Asking, or rather trying to shame people into donating is in poor taste, in my opinion.

*There were weather issues that prevented us from going to Grand Cayman. I really was not that disappointed, I love being on the ship. :) The Entertainment Crew were scrambling to reorganize the day to make it a day at sea and reprint the Personal Navigators when asked to do so. Free Sangria was offered at the deck party that night and we hightailed it to Cozumel. We arrived at 10:30 that night so those wishing to disembark and party could do so. This was at great expense to DCL as all 5 engines were needed to travel at such speed to get there, but the decision was made that for the guests to have this extra time in Cozumel, it was money well spent.

Cozumel
We had just planned to "wing it" because we had booked the "Swimming with the Stingrays" for Grand Cayman, but when we were reimbursed for that we decided to do the Fury Catamarran excursion. This was the best shore excursion that I have ever done! The only downside is that DCL needs to be more organized in ensuring that folks have the proper paperwork and have it filled out to hand in immediately. A table at the entrance to the Walt Disney theatre would have accomplished that instead of having to announce it each time more people walked into the theatre. Once we got on our way, it was terrific. Since there were 200 people signed up, 2 large catamarrans (each hold 126), were used. The crew was organized, courteous and helpful. There was soda and water served before snorkelling, and beer and margaritas for the post-snorkelling trip to the beach. All water and ice was pre-filtered. Safety was definitely of the utmost importance as there seemed to be a lot of younger children on this excursion. I would recommend that if you have younger children who have not snorkelled before, and are even a little fearful of the water, this would not be the excursion for you. Even with their life vests to float them, the little ones were coming back on the boat as quickly as we were getting off. There was 45 minutes of snorkelling and then we went to a beach where other catamarrans would later come. There were lots of floats, kayaks, beach volleyball, hammocks and plenty of drinks once again. There were cheeseburger with cold salads meals for purchase ($7) and the burgers were huge and could easily be shared. There was a photographer on the ship who posed the children and took pics of the families. These were developed while we were on the island and available for sale for $12 and she wasn't high pressure in selling them. They also sold Fury Catamarran T-shirts for $15 and these were a nice quality and a vibrant print, so I bought one.
The crew were a lot of fun, they served the drinks, danced with the guests and were very friendly. Remember when you do these excursions that if you are happy with the service and crew to show your appreciation with a tip as you disembark. All in all, we were on the catamarran for 2 hours, spent an hour at the beach and with the snorkelling, this was a 3 hour and 45 minute excursion.

Two of our friends decided to tour the island on their own and hired a taxi to do so. On the pier was a board with taxi prices, but not every taxi driver was anxious to do this. But they found one who spoke perfect English and had an air-conditioned van (name may have been Vuvuterda?) and for $80 they toured the island and the ruins for 2 hours. To tour just the island was $50 for 2 hours and to tour just the ruins was $60 for 2 hours. Where some of the organized tour buses would stop but not allow passengers off, this driver stopped and they could get out and explore a bit. To get to the ruins involved a lot of walking over a rocky path, but they said it was well worth it. There was a tour guide with brochures here. They also visited a turtle farm where they could hold the babies.

Castaway Cay
Always the highlight of my Disney cruise, this paradise never disappoints me! Our favourite spot is at the end of the family beach just before the path to the adult bar. It is close to restrooms, the float rentals and Grouper Pavillion (games). There are always lots of umbrellas to be found there as well.

THE SPA
I decided to try something different this time and instead of my "usual favourite", Absolute Facial and Body Treatment, I did the Ocean Wrap and it was the most relaxing thing I have done in my life! Highly recommend it! My husband and I both did the Metabolism Rate check and it was very interesting. My husband used the gym a lot and I walked the Promenade (a mile a day on deck 4) for my exercise.

MISCELLANEOUS NOTES
* Be sure to attend the Rebooking Presentation and talk to the Onboard Sales Manager of the benefits of rebooking on the ship. When we were on, there was a discount offered in addition to the Castaway Club onboard credit that is only available when you rebook on the ship. When you get home, it is too late to book it and get the credit. You can change the date if you have to and the cancellation policy is the same, so if you are thinking of rebooking, do so as early in the week as possible. The lines on Thursday and Friday were unbelievable! And of course, Dreams is happy to look after you once again if you do rebook!

* My 13 year old son is deaf and the services for the deaf have GREATLY improved. There were 2 theatrical interpreters for all of the shows (one of them helped my son when he made it to the hot seat for Mouseketeer) and the equipment he needed for the stateroom (smoke alarm, door knocker, bed shaker alarm and telephone for the deaf) were all set up in the room when we got there instead of me having to go to Guest Services (despite requesting it in advance) and having to set it up myself. One interpreter met us for the mandatory lifeboat drill to interpret for Patrick as well (I had done so in the past). Bravo to DCL for filling this void!

* I used Tiffany Town Car service for transportation for our party and as always, was very pleased. I use them and FL Tours for all of my Disney vacation transportation.

* We spent the night before the cruise at the Dolphin and as always, had a great room and great service.

* Jim, the Cruise Director, announced a family time in Flounders Reef on the "Grand Cayman" aka At Sea day. I think this is in response to toddlers/infants not being allowed to use the pool for health reasons. -- Cathy


We went on a 4-night cruise September 15th after spending the night at WDW. I must say that while I wasn't the least bit afraid to travel after the events of September 11th, I was comforted by the extra security measures taken at the airports and at the cruise terminal. It took a little longer to check in at the airport, but I expected that after reading the information provided by my airline's website. The airline was conducting random searches of checked baggage, and I saw that happen a few times while waiting in line. The employees conducting the searches were very careful in handling the contents of the luggage and made sure to carefully place items back in the bag in an orderly fashion, but they were thoroughly checking those bags. In order to proceed beyond the terminal to the gates at the airport a ticket or boarding pass and photo ID were required. The security personnel were taking more time and care looking at the items passed through the x-ray machine. We even had nail clippers, tweezers and mustache scissors confiscated! I will know better to pack those items in checked luggage next time.

My husband and son were able to spend a few hours at the Magic Kingdom before we left for Port Canaveral. According to my husband, all bags passing through the gates are subjected to a search. It was an early-entry morning and they were able to walk on to just about every ride. Of course, it was also in the middle of a tropical storm so that may attribute a little to the lack of people in the park. My husband's attitude was that if he was in the area, he was going to the park!!

We went through the same type of security at Port Canaveral before we boarded the Disney Magic as we had encountered at the airport. We had to provide our Key to the World and photo ID to proceed onboard. Our carry-on bags were sniffed by a dog (after being heaped with affection from my son) and then sent through an x-ray machine. Again, personnel looking at those items took great care. Our cruise was delayed by one hour due to a security matter. It was later explained that a passenger on the cruise checked a piece of luggage that at one time carried expended shotgun shells. There were traces of gunpowder left on the bag and the dogs used to sniff checked luggage detected the residue. After it was determined the bag was safe, the luggage was loaded on the ship and we were permitted to depart.

It was wonderful to be able to get away from the reality of the world for a few days on a Disney cruise. One can't help but be relaxed after a few days of constant pampering! I can't begin to describe the attitude adjustment I receive spending a day at Castaway Cay. If ever there was a place to go to forget your troubles – that is it! Sun, sand and Konk Koolers. A night away at Palo doesn't hurt either. We were fortunate to be on the Magic while the Disney Wonder was in dry-dock and the Magic offered brunch at Palo on the day we were at sea. Palo twice during a four-night cruise is downright decadent!! As usual, we hated to leave the ship when we returned to Port Canaveral. The people on the bus got a little quiet as we pulled away from the terminal heading for the airport. I know my eyes got a little misty.

I am now looking forward to visiting Walt Disney World in December. I have to have my annual dose of Mickey's Very Merry Christmas Party! I just need some time to figure out how to condense our carry-on stuff to one bag per person instead of two… -- Tammy Cermak


Hi Everyone!

Well, after a somewhat rocky start to our vacation that included 2 cancelled flights and tropical storm Gabrielle, we hopped in our car, tackled the 17-hour drive to Florida, and ended up having a wonderful time!!

Since we had to cut our stay at WDW short, we didn't get to visit many things there this trip and didn't make it inside the parks at all. We did enjoy all the beauty of the Grand Floridian and I really enjoyed our short stay there. The rooms are simply gorgeous and quite large and I just love the Victorian elegance! We enjoyed a lovely breakfast at the Grand Floridian Cafe the morning before the cruise and it was very nice. We also enjoyed the convenience of the monorail, as it's a great mode of transportation (especially in the rain!). We had appetizers and drinks at the Concourse Steakhouse at the Contemporary and also experienced a fantastic lunch at the Kona Cafe at the Polynesian. I can highly recommend this restaurant!

We met up with some friends at the Boardwalk Friday night and we were all amazed at how quiet it was, as this is generally quite a bustling area. While there weren't many people out and about, there were plenty of tables filled inside the restaurants and bars and the mood was a happy one. We made a quick stop at Big River Grille for appetizers and drinks (great margaritas!) and finished out the evening at our favorite nightspot, Jellyrolls! We had a great time singing along with the dueling pianos. :)

Security at WDW has tightened up and we did receive notices that all bags being brought into the parks were being checked, even small purses and fanny packs. Also, we had to show picture ID every time we entered one of the resort parking lots and the guards were writing down license plate numbers as well. At the port, we were not allowed to enter the main drive into the terminal until we produced our documents and photo ID and our bags were checked quite thoroughly. Upon boarding the ship, an officer asked to look through my bag because a paper punch of all things set off an alert! We noticed the sheriff patrolling the ship while we were in port and the coast guard escorted us out to sea. None of these things were bothersome though, and it actually made me feel better that they were being so conscientious.

Once onboard the weather changed for the better and we enjoyed the sailing with fantastic, sunny, 85-90 degree days. The ship was only about half full, due to the many people who were unable to get their scheduled flights and they combined the main and second seatings for dining into one. We had a fabulous dinner at Palo, the adults-only restaurant and also returned for the champagne brunch (which currently they are only offering on the 7 night cruises). Since the Wonder is in dry dock, we were on the Magic so we were able to sample this. It's a wonderful experience and I can highly recommend it! Crab legs, shrimp, gourmet pastries, cheeses...and that's just the cold buffet! There were also pizzas, omelets, pasta, beef tenderloin and more to be ordered from the kitchen. My husband and I left so stuffed that we still weren't hungry at dinnertime! I hope they will begin to offer this on the 4-night cruises in the future. :)

We thoroughly enjoyed our cruise and it was so relaxing. We met up with several other couples and everyone was just so friendly. The entertainment, service and meals were all outstanding and Disney Dreams is great to see on your last night. As always, we can't wait until our next cruise! -- Beth Czada


Thursday 9/27

Leaving NY Day!

We flew Southwest out of Albany, NY on a 7:40AM flight. We had absolutely no problems. We were able to pull right up to the curb to unload our bags. Before we were allowed to do this we were required to show our plane tickets & photo ID. Check-in went smoothly. There were two people watching every scanner & something was spotted in my carry-on & everything had to come out of the bag. It ended up being a little travel flashlight-it was taken apart to be sure I had batteries inside. There were a number of security people taking care of this so no one was held up for more than a few minutes when their bags had to be emptied. Don't take anything on board with you that you don't want anyone else to see. Taking everything out of your bags can be a bit embarrassing, depending on what you have in there.

The flight was on time & we were in Orlando by 10:30AM. As usual, Tiffany Town car picked us up & by 11:30 we were checking into the Boardwalk. We usually stay at the Beach or Yacht Clubs but decided to try the BW this time. The one bedroom villa was gorgeous. We are now officially spoiled. We had a corner room that overlooked one of the quiet pools and also the waterway to Disney's MGM Studio. It was beautiful, especially at night, when we could see the Tower of Terror, Earffel Mickey water tower & the new Sorcerer's hat from our room.

We would have been very happy just relaxing for these 2 days in the villa but decided to do some park hopping. After all, we were in WDW! When we arrived we thought we would get a quick lunch at ESPN-boy, were we in for a surprise! We had a seat within about 2 minutes but the place was packed. We ended up taking over 1 1/2 hrs for this quick meal. From there we walked over to EPCOT. We each had fanny packs and camera cases with us. There were tables set up in front of each entrance turnstile where we had to put anything we were carrying so the security offers could search it. This took about 20 seconds since neither of us had much in our bags. It is best to bring as little into the parks as necessary to make this search easy and to make carrying your bags a lot easier. About 5:30 we took a bus over to Animal Kingdom Lodge for our dinner PS at Boma. This is one of my favorite WDW restaurants & we have eaten here several times since this resort opened in April. We planned the time so we would be able to walk around and observe the animals before dark. We went to Arusha Rock and saw many beautiful animals. Two giraffes were within a few feet of us. Can't wait to see those pictures. After walking around the resort we had our PS. We took a cab back to our room, went into the quiet pool for a while then just sat on the balcony enjoying the view. It is amazing how quiet it is on the back end of the BW.

Friday 9/28
Day at WDW!

This morning, after relaxing with our coffee on the balcony we took the water taxi over to MGM. 100 Years of Magic preview began today and special Annual Passholder lanyards were being given out along with a trader card. There was also a special passholder pin that was being sold. We wanted to get all this so MGM was the park of the day. We rode all the usual attractions. I had not taken the Magic of Disney's Animation tour in awhile so we did that and enjoyed it. Of course, we had to play Millionaire, twice. Neither of us won but we had a great time. For the celebration, there is a new exhibit: Walt Disney: One Man's Dreams. We both enjoyed this immensely. Do not miss this. You can walk through at your own pace, looking at all the Disney memorabilia, and at the end there is a movie, narrated by Walt, on his life. From here we went over to EPCOT where again, our bags were searched. This time there was a line of about 50 people in front of us and there were two security guards at each table searching the bags. This actually went quicker than we expected. Before we knew it we were in the park. Rode Test Track & had dinner in one of our favorite restaurants, San Angel Inn. We did not have a PS so we did have to wait about 1/2 hr. EPCOT was very crowded this evening. We managed to catch the new Tapestry of Dreams parade before our dinnertime. Personally, I don't see much difference between this parade and the Tapestry of Nations. The narration is different and a few floats, but otherwise, everything seemed the same to us. I always enjoyed this parade and I'm glad they left in the music and the beautiful puppet-people. After IllumiNations we went back to the BW.

Saturday, 9/29

Today was our cruise day!

It was difficult leaving the large BW villa knowing we were going into a small stateroom on the ship but we were very excited about the upcoming week. We had a limo from Tiffany picking us up to go to the port. Several other Dreams agents were also on this cruise and six of us decided to take the limo. It was a great idea & we certainly enjoyed this luxury. If you have several people it pays to go this route, rather than the Disney bus, which we did take back to WDW after the cruise. As we pulled into the port area our vehicle was stopped and each of us had to show our cruise documents and our photo ID. By about 12:30PM the ship began to embark. There was a bomb-sniffing dog checking every bag that went on board plus everything had to go through the scanner. The scanner is not new. Whenever we went on or off the ship we had to show our photo IDs plus our room card and everything that came back on the ship went through the scanner. This is not new. Disney always had this security on the ships but the photo ID I do not remember having to show in the past each time you left or re-entered the ship. Our room was not ready until 1:30 so we went directly to lunch and had the nice buffet they always have when you embark. By the time we finished it was time to go to the room & unpack & get settled. Before we did this we went to Shore Excursion Presentation held in the Buena Vista Theatre. They gave us applications to fill out and all we had to do was drop these off at Guest Services. They ask you for your first through third choices. We managed to get each of our first choices. We already knew what we were going to do but I wanted to see this so I could advise future clients. If you are not set on what you would like to do on shore I would advise taking this presentation. It was well presented and did not take much time. At 4PM we had the mandatory drill. Which took about 1/2 hr. After this we went to Palo to sign up for the Champagne Brunch & afternoon tea which had a waiting list. We never did make this. It has been drizzling on & off since we arrived on the ship and it was still raining lightly when we went on deck at 4:45 to watch the ship leave. Luckily we brought umbrellas because by now it was really raining. It is wonderful watching the ship depart and listening to the horn as we begin to move. Even in the rain, this was exciting. Before dinner we went to the Welcome Aboard Variety Show which was pretty good. This evening we had dinner at Lumiere's-late seating.

Day at sea!

I awoke to watch the sunrise; it was cloudy which made for some great photos. We ordered breakfast in and ate on the verandah. Never playing Bingo in our lives, we decided to give this a try. One big hint: the big money comes later in the week. If we ever play Bingo again on a cruise we won't do it the first or second day. We ate at Parrot Cay for lunch for the Italian buffet. They even make your own pasta right in front of you. You pick out the ingredients you would like & it's made in minutes. They make various special items at the various lunch buffets, which include: Asian, Mexican, and seafood. After lunch we went to the Stem to Stern wine tasting. There is a $12 charge for this and we all found it very interesting and used what we learned during the rest of the cruise! As a pin collector I really signed up to get the pin, which I was very disappointed with-it does not even mention the ship or Disney and it's very cheaply made. But that's OK. We learned an amazing way to open a bottle of champagne, which I will not divulge here. You'll have to take the course to find out : )!Each evening in the atrium, for all the pin collectors, special pins are available. Each evening it's a different pin.

Before dinner we went to see Hercules, the Muse-ical, which was just OK. From there we went to the Captain's reception. Dinner was in Animator's Palate this evening & it was formal night so everyone was looking very spiffy in their formal wear. After dinner we went to see the dueling pianos. They were pretty good but we didn't stay long as it was getting late & we were tired & we did want to hit that dessert buffet. Oh, boy, desserts galore were spread out on a table that seemed a block long. Back to our room to do our usual-have wine on the verandah, along with those desserts & unwind to the sounds of the sea. There was the most beautiful lightning storm off in the distance.

Monday 10/1

Day at Sea!

You can turn on the TV, channel 52, at any time of the day or night and you will have all sorts of facts: how far we have traveled, how far to the next stop, weather/sea conditions; speed of ship; sunrise & sunset times, map of where we are & where we have been etc. It is very interesting & we referred to this often-especially when we were going by an island and wondering where we were. For those of you who are cruising in the future, I suggest bringing a detailed map of the areas the ship will be traveling around. We did this & found it extremely helpful to know exactly where we were.

This morning we had our character breakfast in Parrot Cay. Lots of characters including Goofy, Chip & Dale and Mickey & Minnie all posed for pictures with us. We then took a little self-tour of the ship. I'd never seen the ESPN area so we went up there. It was interesting the way they have the stadium seats arranged in front of a huge TV screen. It is a small area and does not seat many folks so if there is something really important going on you would have to get there early for a seat. For lunch we had the Asian buffet at Topsiders then went to a snorkeling demo at the Goofy pool. Since we planned on snorkeling at St Thomas & Castaway Cay & neither of us ever snorkeled before, we thought this would be helpful- and it was. I suggest this for anyone intending to snorkel. It only took about 15 minutes. After this we did the Navigator Series, which gave behind the scenes info on the Magic. They showed a short movie on the making of the Magic, which was fascinating. After this there was a short walking tour of the ship. On another day we took a tour of the Ship's galley. I highly recommend this for anyone who likes to know what goes on behind the scenes. We ordered a cheese & fruit tray this evening before dinner. We didn't realize how small these were so we ordered another, which was brought up in minutes. This is a very nice plate and makes a good holdover until our late dinner. You really need one per person. We then went to the C'est Magique show in the Walt Disney Theatre. Again, this was OK but not great, in my opinion. This is a wonderful theatre, very comfortable, reclining seats with a place for your glass. Dinner was in Parrot Cay this evening. We were passing St Thomas & St John, which we will come back to later in the week. We just sat on the verandah taking in this most glorious sight. The island all lit up from a distant was just incredibly beautiful.

Tuesday 10/2

Welcome to St Maarten.

We awoke at 6:30AM to see the most beautiful sight outside our room: this island all lit up as the sun had not come up yet. We watched from our verandah for a while and then as we got closer we went up on deck to watch us dock. It is absolutely amazing how this huge ship can dock so gently and turn so easily. What a beautiful island from a distance. It wasn't as beautiful when we were actually on it. We got off the boat after breakfast and took a small boat over to the island from the dock. This took about 2 minutes. We decided to go to the beach-we wanted so much to swim in the ocean. Swim in the ocean we did. No one else was around. It was only 8AM & we had the place to ourselves. The water was like bath water-so warm & pretty. We stayed until 9:30 AM, which is when everything opened up in town. Before then, everything is closed. Guess these folks party late into the night before. We walked around the shops a bit & then went back to the ship for lunch: Mexican buffet today. At 1:15PM we had to meet for our shore excursion. They put all of us on a rickety bus that jerked as it chugged along the streets of St Maarten. We had Thomas, a very nice man, as our driver & guide. He sure knew his history & sure knew how to drive. We thought they drove crazy in NY. I will never complain about NY drivers again after seeing what goes on in St Maarten. They drive on sidewalks, in between lanes and no one cares about the speed limit. It's just incredible watching these folks. We were laughing so hard my stomach hurt. Amazingly, Thomas got us to our destination in one piece, which was a nice boat that took us to Marigot-the capital of St Maarten. It was a relaxing ride and we had about an hour to do some shopping after we docked in Marigot. The boat then took us back to Phillsburg where Thomas was waiting for our return trip. All in all it was an interesting excursion. Not something we would do again, but was fun to do once. Dinner was Parrot Cay and we then went to a fun deck party.

We were not getting enough sleep on this vacation, which began to catch up to us after a few days, so short naps will began to become a part of our afternoons.

Wednesday 10/3

Welcome to St. Thomas!

I awoke at 5:30AM & went up on deck to watch us arrive at St. Thomas. We had to be at Customs, in the Walt Disney Theatre, at 6:30 showing our birth certificates & photo ID to the customs officers. US Customs requires that every guest, including children present themselves in person or you may not disembark. This is an immigration policy that applies to every ship that goes from a foreign port (St. Maarten) to a US Port (St.Thomas). It all went remarkedly quickly & we were back in our room in about 20 minutes.

We decided to do the Catamaran excursion and we are glad we did. We went out on the Dancin' Dolphin. There were 32 of us onboard and we all enjoyed our day. It took about 2 hours to get to Honeymoon Bay on St John. It was a cloudy day & we had a few quick rain showers but we still had a terrific day. Once at Honeymoon Bay we went out and snorkeled for about 1 1/2 hrs. What an amazing experience. I've never seen such beautifully colored fish & coral. I could have stayed out there for hours. It is so peaceful-all you hear is yourself breathing. When we arrived back on board, there was a very nice buffet lunch awaiting us. Along with this they had an open bar. Personally, I think they should have a limit, since one woman really became a bit smashed & really embarrassed her teen-agers. While we were eating, the boat began our trip back to St Thomas. What a fantastic day this was. We would do this again. We hesitated at first about doing this because of the price: $90 apiece, but it was totally worth every penny. The staff was terrific & extremely helpful for those of us who had never snorkeled. Anything we wanted, they would immediately take care of it. This was one of the highlights of the cruise. We ran back to the ship to change our clothes and then headed back to the island to shop for an hour. The days on the islands are very short. For both of our excursions: St .Thomas & St. Maarten, they request that tips can be given to the workers> We noticed very few people giving tips and I felt badly about this. I guess folks feel that if they are paying this much they should not have to tip, but these people who work on these boats & Thomas, our bus driver, must make next to nothing and depend on tips.

This was our evening for dinner at Palo. Our group of six had the Captain's table and it was very comfortable. We were not thrilled with our server. He was not as attentive as a Palo server should have been. The meal was delicious and the company, the best. Eating here is a must when cruising. The restaurant is beautiful, the food outstanding and if you happen to make your PS for a time when the sun is setting-the view cannot be beat. For the extra $5 change, this is well worth it. We were finished about 10PM and decided to watch Princess Diaries in the Buena Vista theater at 11PM. I fell asleep during this! Those that stayed awake seemed to enjoy it :)!

Thursday 10/4

Another day at sea.

There is just too much to do on this ship! Decisions, decisions! Today we had our Champagne Brunch at Palo. This is something I highly recommend. Lots of buffet items that were all outstanding. Our server today, Erica, was top notch,. She was very attentive and made sure we had everything we needed. After eating all you wanted from the buffet, they brought out an entree item. You had several choices. We had eggs Florentine and pancakes. THEN, we had dessert. After this we went to the Walt Disney Theatre to see Don "Ducky" Williams. In case this name is not familiar to you, he is one of Disney busiest artists. Almost everything you see in WDW has been draw by this man. He put on a fascinating presentation and draws as he speaks. Our dinner was at Parrot Cay for the Captain's Gala. Formal wear again. What fun! Before dinner we went to see Disney Dreams in the WD Theatre. I like this show although everyone around us didn't seem to enjoy it as much as we did.

Friday 10/5
Castaway Cay Day

After breakfast we went back to our room to watch us dock at Castaway Cay. It is so amazing how every single item that is used/consumed during this day is taken off the ship-all the towels, the food, drinks etc. The chairs & boats & floats are already on the island, but not much of anything else. By 9:30 we were off the ship & heading for the tram to Serenity Beach-the adult beach. Once we were settled, we went to take our banana boat ride, which we had signed up for. I had totally envisioned this differently. I thought we would sit in a nice comfortable little boat & we would be pulled along the water at a fast speed. Well, surprise, surprise!!! This banana boat looks like 2 gigantic bananas sitting next to each other. It seats 10. We had 6 on our boat. You have to get on this silly thing & straddle it. It is plastic & very slippery. They tell you to be sure when (not IF) you feel you are falling, to be sure to lean inwards-if you lean out, the entire middle of this thing will buckle & we'll all fall into the ocean! Geez...this is not the description in the guidebook!! :)...whose idea was this? I braved it & was alternating between screams and laughs the entire 20 min. we were on this contraption. I felt like I was constantly falling off. The muscles in my arms hurt for two days from holding on so tightly. It would have been lots of fun if you didn't always feel as if you were going to drown any minute! :) After this we did a little snorkeling. I never did make it out to where all the fun stuff is supposed to be: ship wreck, Hidden Mickey etc. I just ran out of energy after that banana boat ride! Castaway Cay snorkeling is nowhere near as wonderful as it was on St.Thomas. You have to swim out much too far to see anything at CC. This is very unfair for the children & adults alike, who are not up to that far a swim. I heard some disappointed children (& adults) complaining. I don't see why Disney can't make this more fun without having to swim out. There is absolutely nothing to see unless you swim all the way out. I only saw three fish the entire hour I was snorkeling. After this we went back to Serenity Beach and enjoyed the floats we rented. This was very relaxing. Ended up with quite a tan after this day. We did have #30 sunscreen on & re-applied it a few times. You have to on these islands. The ship departed at 4:45PM. At 5PM I had my appointment at the spa for a facial. It was so relaxing & I would certainly do it again. After the treatment she mentioned 3 products that she thought would help my face - only three??? She was being very conservative, I'm sure! There was no high-sales pressure at all and when I saw that these 3 products totaled almost $200, I passed.
Dinner at Lumieres this evening. Since this was our last evening we had to be packed with our luggage outside the room by 11PM. What a sad thing to have to do.

Saturday 10/5

Good Bye, Disney Magic!

Up early enough to see us pulling into Port. : ( Had late breakfast in Lumiere's. Said good-bye to our friends and servers. Everyone was going his or her own way at this point. We took the Disney bus over to the BW. This bus was going to make 9 stops at different resorts. Thank goodness, our stop was number three. I would never want to take one of these buses if I knew there were going to be that many stops. We stored our luggage at the BW while we enjoyed the MarketPlace for the day. We had lunch at the Rain Forest Cafe. In the evening, Tiffany picked us up & we were off to the airport. Curb side check-in was back in force for this flight, which I really appreciated. There were armed guards in both the Orlando & Albany airports for our return trip. Something was found in my carry-on, again, (I know I took that flashlight out!) while it was scanned & I had to empty everything. They confiscated 2 little eyeglass repair kits from the bag! I was glad to know they were being serious about security but what could I do with that? Our flight was again right on time and everything was just fine.

Highlights of the trip:

Palo-dinner & especially brunch
St. Thomas snorkeling
Spa treatment

Not such Highlights:
Banana boat ride
Castaway Cay snorkeling

Next time we would do some things differently. Since this was our first 7-night cruise we wanted to do everything. The typical tourists!! Each item listed in our daily Navigator sounded wonderful. I also wanted to do some things just so I know what it's like for my clients. But next time, we will not do this much. We really did not relax enough. My suggestion is not to do everything-try to relax and enjoy the cruise & not run around too much. Take it from someone who ran around too much!

There is not enough time on the islands. At St Thomas we had a wonderful time but only saw the islands from the sailboat, which was so beautiful, by the way. But we did not have enough time to actually do anything on the islands. This is what you give up if you take a long shore excursion. The day at Castaway Cay is also too short. Again, next time we will not rent anything except the floats. You waste so much time running from the adult beach back to the snorkeling area, to the banana boat area, back to the adult beach-you get the idea! Next time we go back to relaxing.

I could not include everything we did here, or you'd be reading for a week! :), but I did want to give you an idea of how wonderful this trip was. If you can financially swing a 7-night cruise, I HIGHLY recommend it! I do think a few days before or after at WDW makes the trip so much better. There are some great bargains out there, depending on the time of year. -- Carole Annette Fila


Well we arrived back on Saturday afternoon to a dead car battery at the Buffalo airport, but we made it there and back safely so that is all that matters.

Speaking of safety, I should mention that I found the beefed up security to be comforting. The agents checking the carry-on bags were tenacious and on the way home, we forgot to put Jim's mustache trimming scissors in the checked luggage and they were confiscated. They made us turn on cell phones and checked laptops as well. At Port Canaveral, photo ID and cruise documents were needed just to be given entrance to the terminal and photo ID was checked at least 2 other times before boarding the ship. Bomb sniffing dogs were checking baggage and cruisers as we entered security line as be were boarding the ship. The photo ID was also needed at ports of call and DCL photocopied our passports and sent them to our rooms for us so that we would have it.

We spent 2 wonderful nights at the Animal Kingdom Lodge prior to our cruise and again, all ID (for our towncar driver and our reservations) were checked at the guard gate. This resort is amazing. I can't tell you how many animals we saw, they were everywhere! There are many viewing spots and tours of the resort offered here. The rooms, while not huge are furnished with hand-carved beds and armoires and were lovely. We had a lot to fit in to our 2 days :) so we didn't eat at the resort other than the take-out which was good.

The only new restaurant we tried was the Concourse Steakhouse which was EXCELLENT! I had a pasta dish and my husband (who never raves about anything) said his rib-eye steak was the best rib-eye he had ever had! We ate at Teppenyaki and had the lobster/tenderloin combo which was to die for!! I expected the lobster stir-fried on the grill to be a little on the "crispy" side, but it literally melted in my mouth!!

We saw the new Magic Kingdom parade "Share a Dream Come True" and while we are not big parade-lovers but this was excellent! Large snow globes with live characters and moving parts were a welcome change from the Magical Moments parade that had been going on for too long. :) Since this is for the celebration of Walt Disney 100th birthday, the stage is set by "Walt" and artists and animators interacting with the crowds before the floats. I did not see the MGM Disney Stars and Motorcars parade (I have a hard time getting my husband out of Millionnaire!!) but one of my friends said it is very cool!

There were security stops at the gates to the parks and purses, hip packs and back packs are all checked too. Crowds were quite low for those 2 days.

The 7-night cruise was magical!! The crew are striving for excellence and it shows. Of the 5 cruises that I have done, I can unequivocally say that this was the best as far as every Crew Member we encountered going above and beyond the call of duty to make us happy. The food was delicious, the service excellent, our stateroom host made the coolest towel animals (often using our sunglasses or the chocolates for our pillows to enhance the character), the activities were plentiful and I even enjoyed St. Maarten on this trip! The Butterfly Farm shore excursion I did on my first cruise for our "Around the World" tour didn't thrill me, but we got some wonderful deals at the jewellry store (Joe's Jewellers) and I had the "privilege" of having over $100,000 of tennis bracelets on my arms at the same time. :) I had never gambled in my life but decided to splurge and put my $5 limit in a 25 cent slot machine and turned it into $50! Fortunately I had a spa treatment to return to the ship for so I wasn't tempted to continue playing! LOL My husband was lucky too, he won $150.00.

St. Thomas was lovely as always and we did some souvenir shopping there. Found a great shop that had Swavorski crystal and did some early Christmas shopping.

Castaway Cay was the highlight of the trip!! The weather was perfect and we love going to the end of the Family Beach, it is less crowded. -- Cathy McConnell


What a wonderful vacation! I was not ready to come home! But then, who is ready to leave Disney! :)

Our flights were great! While there is a heightened sense of security, it makes you feel VERY safe. People are flying again and the airports are crowded, I will say that, but both here at home and in Orlando they now have it all down to a science and we had very little wait time in line. (less than 30 minutes on either end). Curbside check-in is now back. Our flights left on time and we actually made up time in the air and arrived to our destination early both ways. All flight attendants were extremely friendly and went out of their way to make you comfortable. Afterall, they want your business back.

Disney seemed back to normal to me too. Not as crowded as they would be during the summer months of course, but the hotels and the parks were full. Disney publishes the park hours but now if the parks are busy, they extend those hours in the evening. They did that while we were there. We used fastpass to avoid waiting in lines and we used our Priority Seating for our dining. The only thing I noticed that was different is that now they have tables set up before you get in line at the park entrances with your tickets and your backpack, fannypack, purses etc are gone through by security. Again, this was not a hassle, it made me feel very safe.

We then took the 4 day Disney Cruise. Port Canaveral is also very tight with security. They will not drop you off with your luggage right at the terminal, but instead, across the street in the parking lot. They then shuttle you and your luggage back over to the terminal (all at no cost) and you go on in and check in. We took Tiffany Towncar but this was true for the Cruise Line Busses also. Again, we checked in without incident and went through security again, like at the airport. We were told at dinner that our ship was about 90% full. Service was great, Nassau and Castaway Cay were great and again we had no problems. After the cruise, when we got back to Port Canaveral, going through Customs was easy and a porter took us and our luggage across the street to our waiting transportation and then on to the airport.

I was somewhat apprehensive about traveling again after the events of September 11th, but we had a fabulous time and are already planning another trip to Disney.
-- Cathy Miller


I traveled to WDW on 9/27 prior to doing a seven-day cruise on 9/29. I was very apprehensive about flying and leaving the security of my home, but I had promised this trip to Joe as part of his birthday present.

The anticipation of going through security and being at the airport was actually worse than doing it. We arrived three hours early as we were told to do and the check-in process didn't take much longer than 20 min. After that, we got a bite to eat and waited for the flight.

When we arrived at Orlando we noticed the police officers present but other than that everything was as normal as it could be. We arrived at the Beach Club and checked in. Once there, everything seemed just like any other trip to Disney. The resort was busy with conventions going on and there were many people throughout the resort.

In arriving at the park, we were made to go through a security process of checking handbags, backpacks, etc. I felt very comfortable with this and my only thought was that I wish they had a monitoring device that individuals could walk through like in the airport. Even though bags were checked, you could still carry something on your body. The parks were not packed but I wouldn't say that they were empty either. By noon the sidewalks were crowded for the afternoon parades. I observed people as they walked through the parks and there was no evidence of fear or uneasiness. Everyone seemed to be enjoying themselves just like any other trip that I have taken to Disney World.

I decided that there would be no television while on this trip because I wanted to escape from the reality of the terrible things happening in the world and I did just that.

On Sept. 29th, we left on the cruise. The terminal was very busy and identification was checked when we pulled up in the town car before we even dropped off the bags. Prior to the bags being taken into the terminal they were sniffed by dogs for explosives. Even though this seemed so odd to me since I have cruised previously and this was never done in front of me, I didn't feel frightened by all the additional security. The check in process was very smooth and was done quickly. All identification was checked very thoroughly.

Once on board, we noticed that where small boats around the ship manned by coast guard. They escorted the ship out of port. I did not see actual security on the ship, but I did notice more of the ship's officers presence during the seven day cruise.

Everyone was made to go through immigration prior to anyone leaving the ship in St. Thomas. The identification was checked every time you got off and on the ship. You needed to carry your photo id as well as your "key to the world" card with you. In St. Martin, there were officials on the dock checking your identification cards before you even got to the ship to board. All of these things made me feel very safe and I didn't look at any of these as an inconvenience.

When we returned to port things were a little different. Town cars and transportation were no longer allowed to park or pull up right out front of the terminal. They were made to park back several feet just as they were doing at the airports.

We returned to Walt Disney World for another two days and everything was the same as it was prior to the cruise. There was a convention going on again at the Swan/Dolphin so the resort was busy. The convention had to do with computer systems so there was an increase in security around the hotel.

I loved the fact that the lines at the parks were minimal and it was so easy to work your way through the park without tons of people. By no means were the parks empty, but it was obvious that the numbers were down.

Our town car driver told us that there were National Guard in the airports since the bombing had just started. This made me very uneasy, but once I got there it really was not an issue.

Would I travel again? At this time, the answer would be "yes". I felt very safe with all the procedures that have been put into place.

I would recommend to anyone traveling, to stay away from the television and newspapers and just enjoy their vacation. Disney World truly is an escape from reality!!! -- Donna LeFever


It was only 17 days after the WTC (incident), and we were uncertain whether we wanted to take the trip. We had looked forward to it for so long, and being from NY, it was that much more difficult. After much thought, we packed our bags, not knowing if we made the right choice or not.

The moment that we arrived at the Polynesian on 9/28, we felt as if the cares of the world had melted away. We were greeted by "Aloha's" and had a fantastic, spacious room overlooking the quiet pool. It was heaven. This would be our only park day, and we managed to squeeze in the Magic Kingdom and MGM in just a few hours. I had my bag checked by security before entering each park. It only took a moment and it was very reassuring.

Saturday morning was pretty gloomy, but we were psyched, it was Cruise day! Even on a gray day the Disney Magic is an awesome sight.

We had a fantastic week. There was so much to choose from! I had the very first spa treatment of my life, a seaweed wrap and massage. I never expected to feel so good after just one session.

We went to the wine tasting seminar and they showed us how to open a bottle of champagne with the stem of a glass. It's an amazing technique. We'll try it ourselves (once I stock up on stemware from the local dollar store.)

The best experience was the champagne brunch at Palo's. It was perfect. We had a seat by the windows with the sun streaming in and the water glistening on the horizon. They had the most delicious fruit, cheese, salads, incredible entrees and desserts. It felt so elegant to be sipping a cold glass of champagne while sitting in this beautiful restaurant with it's amazing view.

We shopped at St. Maarten. Too funny, they offered us a cold beer or glass of wine in the jewelry store. After being treated so well, we just had to buy a ring. The prices are incredible. You can get some real bargains on perfume, jewelry, porcelain as well as liquor. At St. Thomas, we spent the day with a friend who's living there. It was fun to see the island through his eyes.

Both islands pale in comparison to Castaway Cay. We went straight to the adult beach, grabbed a hammock, and spent the rest of the day swimming in crystal clear water or relaxing on the beach. The Konk Koolers were sooo good, yum! They have a convenient buffet just for the adult section. It was just an incredible day from start to finish.

We said our goodbyes to our wonderful servers and room hostess that night. These people work so hard, yet they always have a smile and will do all that they can to see that your needs are met.

We rented a car for our return to Orlando. If you do this, you may want not want to use National. We must have passed every other rental company miles before we reached their location in Cocoa Beach. Orlando was a little over an hour from there.

No trip to Disney is complete without shopping in the Marketplace. My husband followed me around with that "didn't we spend enough this past week?" look on his face.

Before you knew it, it was time to head to the airport. Imagine our surprise when we were asked if we wanted curbside check-in! YAY! It was back. After we did that, we walked inside to see counter lines that had to be at least an hour's wait.

We were surprised to see that the National Guard was now on duty. After a week spent in a wonderful fantasy, it brought reality right back.

To sum it up, we couldn't have imagined a trip that would be this perfect. There wasn't anything that I would have changed or done differently. Now I know why the ship is named the "Magic". -- Regina Hinrichs


I recently had the privilege of attending the first DIS Convention at Disney World. It was great getting to meet some of my fellow agents and all the wonderful people on the DIS boards! I must say that from the time I arrived at the airport in Syracuse until I was safely back home a few days later that I wasn't too sure what to expect as this was my first trip since September 11th.

I was very impressed by all of the new security at the airports. There are several locations where they do random checking and everyone seem to be very understanding (not sure how that will be when the holidays arrive and it is a bit more busy). Our flights were on time and everything went very smoothly. We did rent a car this time—usually do a transfer---and I was reminded as to why I like the transfer so much better---we waited quite a while in line to pick up our car—we probably would have been to the resort by the time we got to leave the airport in our vehicle.

It's amazing how arriving at a Disney resort just seems to lift my spirits! We stayed at the All-Star Movies resort and I was extremely happy with the property—for what little time we were there it was fine. From the service at check-in to the maid service to the service at the food court and store---everyone of the employees was very friendly and helpful.

Once checked in, we headed for the Yacht Club to register for the convention. We had heard wonderful things about Beaches & Cream Soda Shop so we decide to have lunch there---one of the BEST burgers I have ever had! It certainly lived up to all we had read about it. We did get a walk around the Boardwalk and the Yacht and Beach Club before we went to EPCOT for a little stroll. We had a welcome reception to be at that evening so we only had a few minutes but after the welcome reception we went back to EPCOT and walked all the way around EPCOT. I didn't get to spend much time at EPCOT last year but certainly made up for it on this trip.

We had a very EARLY morning breakfast to be at the next day and then we spent the day at Disney's MGM Studios. There were some new attractions since I was there last year and I wanted to check them out. Our first stop, of course, was the Rock 'n Roller Coaster---this ride just takes my breath away everytime I ride it! My husband was a real trooper—we went to see the Disney Playhouse—Live on Stage show without any children with us---this show is wonderful for small children---a warning—you will have to sit on the floor. The other new attraction that I had not done was Who Wants to be a Millionaire—Play It show---this was great! I can only imagine that it would be a whole lot more fun if you knew the person in the "hot seat" as long as it isn't me! We had read that they had changed the Beauty and the Beast show so we took that in as well—as always the talent simply amazes me! The new parade is terrific---Disney Stars and Motor Cars. MGM has long needed a new parade and this was worth the wait. One of my favorite things to do at MGM is to find the street performers—we got to see about 3 different skits throughout the day and they are so funny! This evening we had a dessert party with the convention at Fantasmic! (an incredible night show), saw the Osborne Lights (a truly spectacular sight) and then rode Tower of Terror. Can't leave MGM without that Tower of Terror Ride! Whew—there was some in the group that headed to the Adventurer's Club at Pleasure Island this evening and I sent my husband alone as I just couldn't do one more thing!

On Friday we spent the morning and afternoon at the Magic Kingdom. We did all of our favorite rides and shows without any long waits anywhere! The main objective on this day was to see the new parade—Share a Dream Come True---it was fantastic! Right after the parade, we left the Magic Kingdom to go to our dinner---

Cape May Buffet. I absolutely love this buffet—could be that I love steam clams and can eat till I have no room left! After dinner, we went to EPCOT to see the one Christmas show that I have not done---the Candlelight Processional. It left me speechless--- the choir was absolutely incredible—definately worth the 45 minute wait. I would suggest doing the dinner package so that you have a reserved seat---but we had great seats for our 45 minute wait.

We spent Saturday back at EPCOT doing all of our favorite attractions in Future World. Spaceship Earth, Universe of Energy, Cranium Command, Test Track, the Living Seas, Food Rocks and we did Living with the Land which I have not done in several years. Our package included a dinner so we choose Alfredo's and we were extremely pleased with the food! It was terrific! We had a special dessert party this evening along with a special viewing area for Illuminations! and I must say that it was fantastic! I had never seen it with quite such an unobstructed view---it really is an incredible show!

After our farewell breakfast on Sunday, we went to the Animal Kingdom until we had to leave for the airport. Again, my husband is a real trooper---we actually made a stop at the Animal Kingdom Lodge so I could check out the lobby, ect. A very nice hotel, indeed! I did check out the new Dinoland area along with my favorites---Tarzan Rocks!, It's Tough to be a Bug, the Kilomanjari Safari, and a very nice lunch at Tuskers! Again, I really wanted to see the parade at this park so we found a spot as close to the exits as we could---the parade has a very catchy toon and some very unique "animals" in the parade! Immediately following the parade we had to leave for the airport and back to the real world. I cannot think of any other place where I can go and just enjoy myself so much!

I didn't mention the security to get into the parks---they are checking all bags as you enter so if you can avoid taking a bag to the parks you can avoid the only lines I actually waited in for any length of time---not horrible but I can only imagine this will get worse during peak periods! -- Merrie Thomas